Mean Gene Leather has a new handcrafted sling available. He had a couple 2 point style slings before; now he's added Hunting Rifle Slings.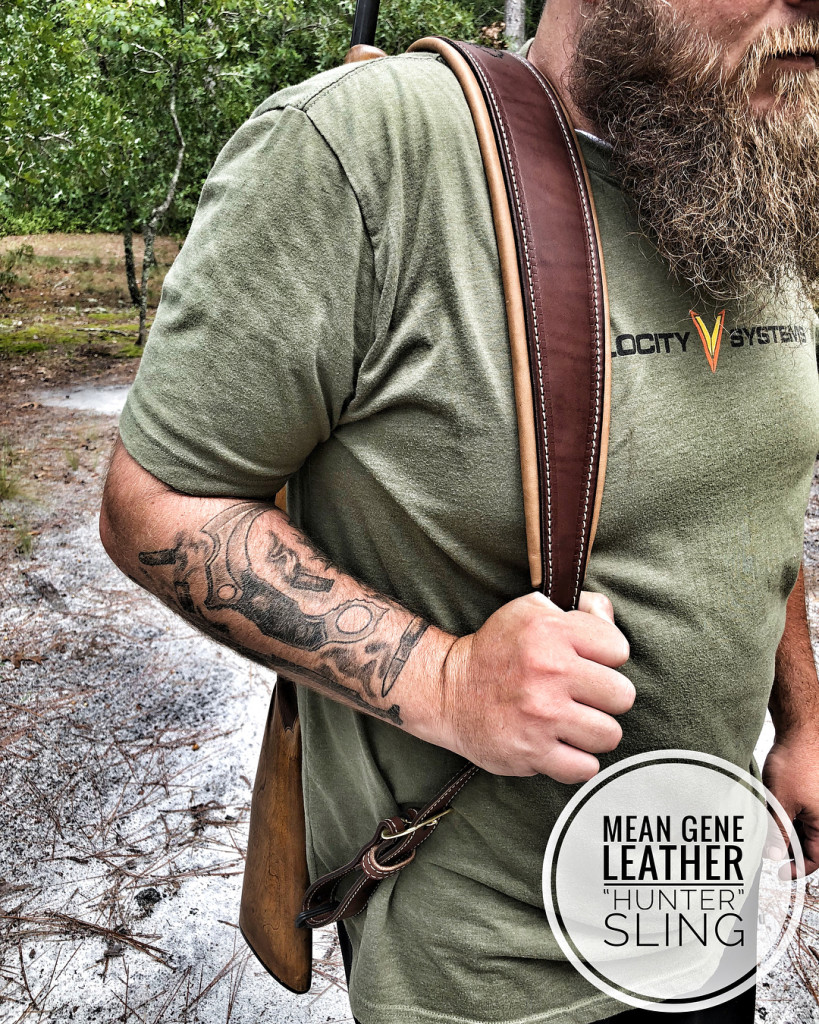 According to the news release sent out by "Mean" Gene Higdon, the new slings will be available in padded and non-padded versions, with the latter coming first. Although built with bolt guns in mind, they will function with most any long gun and will make them look good while doing so.
Hunting slings will be handmade using 8/9 oz. English Bridle Leather and will ship standard with the following features:
· Available in Rich Brown, Golden Brown, and Black
· Textured neoprene non-skid backing
· Double stitching with #277 Boned Nylon thread for strength and durability.
· Burnished edges
· Hand conditioned with Ray Holes Saddle Butter Leather Conditioner before packaging for a soft, supple feel and increased flexibility.
· 1.25 in. Mil-Force or QD Swivels
· Attachments secured with Chicago Screws
Note: Customization options including:
· Personalized laser logo, are available (Mean Gene Leather is shown here as an exemplar only)
· Non-standard sizes (for young'uns up to big ole biscuit-eatin' types)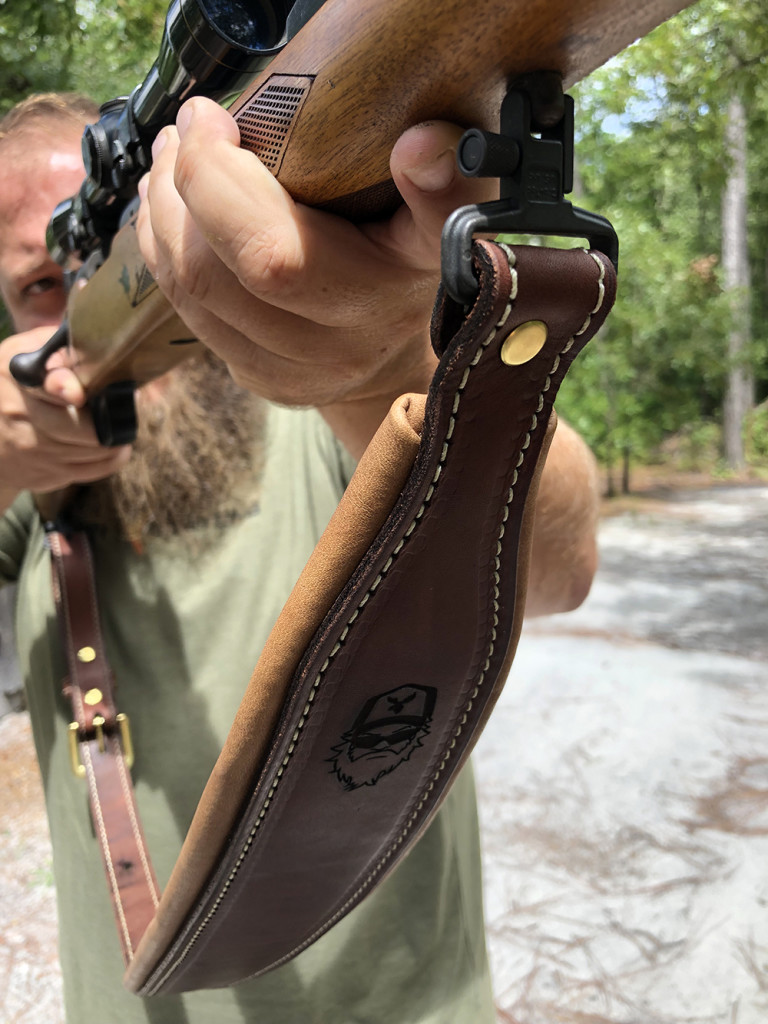 Specs:
· Weight will vary depending upon the sling
· Minimum adjustable length 33 in.
· Maximum adjustable length 42 in.
Learn more or purchase one here:
http://www.meangeneleather.com/shop/mgl-hunting-sling/
Slings already available include the MGL 2-to-1 and MGL Two Point.
Warning: slings may not be completely identical. Specific pieces leather and other materials and the very nature of handcrafting could result in very minor differences that will have no impact on the quality of the sling (but will make each one unique).
All MGL hunting rifle slings are sewn one at a time as ordered, from premium leather. Please allow 2 weeks from order date (or when MGL receives the artwork for your logo) before shipment.
*Buyer must be the legal owner of laser engraved logo or provide written permission for use.
For additional information, contact  [email protected].
Kydex and Cordura will work but distinguished things deserve leather.
Mean Gene Leather is dedicated to Handmade Leather products. Where the Old meets the New. Our vision is to provide the best-handcrafted gear for our Mean Gene family. Without you, we would be nothing. MGL is online at meangeneleather.com. Connect on Facebook, /MeanGeneLeather/, or follow on Instagram, @mean_gene_leather. MGL is a participant in the HMW Bazaar. See more: #meangeneleather on Instagram | #meangeneleather on Facebook.