The ROF SAR is a new 30mm tube red dot optic mount from US design and manufacturing company Reptilia. It is intended to provide a mounting point for a Trijicon RMR or Leupold Delta Point Pro.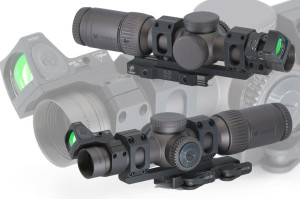 Here is how it is described in the release:
The ROF SAR mount is designed as a drop-in upgrade for magnified scopes with an objective diameter of 1.3in or less. Available initially for 30mm scope tubes, the ROF SAR adds a mounting point for a Trijicon RMR or Leupold Delta Point Pro to provide a fast, close-range targeting option to your magnified scope. End users can easily position the reflex optic at 90º, 45º or any angle the user prefers. Additionally, when paired with the ROF Riser, released earlier this summer, extra height can be provided to clear a host scope's turrets.
The ROF SAR is precision machined from 7075 aluminum and protected with Mil-Spec type III hardcoat anodizing. Weighing in at 36g, care was taken to minimize the added weight when mounted to your 30mm scope tube.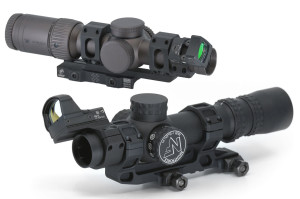 "Reptilia was founded with the purpose of developing product solutions for those who are put into harm's way, to ensure our safety and freedom," stated Eric Burt, Reptilia's President and Head of Design. "Our ROF line of products was developed to fill a request we received for specific mounting solutions. We take great pride in being able to work closely with our end-users, to ensure we are developing solutions to address the limits that existed."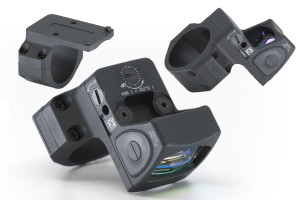 Burt, one of the industry's most respected and sought-after Industrial Designers, founded Reptilia with the intent to address issues that were frequently overlooked in the firearms industry. Ranging from simple design tweaks to grander-scale innovations, Reptilia is the vehicle to bring ideas to fruition. Promising an insatiable need to innovate and bridge the gaps that challenge end-users. In a world that is always evolving, Reptilia strives to produce products and provides services that are unmatched in this industry.
The ROF SAR is available now, through the Reptilia web store at www.reptiliacorp.com.