F4 Defense, a US firearms company based in Maryland, has announced the release of their F4-15 EBR (F4 Defense Enhanced Battle Rifle) in the .224 Valkyrie cartridge. That caliber, which is crafted from a necked down 6.9SPC/.30 REM with a .224 projectile, has proven to be immensely popular. F4 Defense was initially leery, apparently.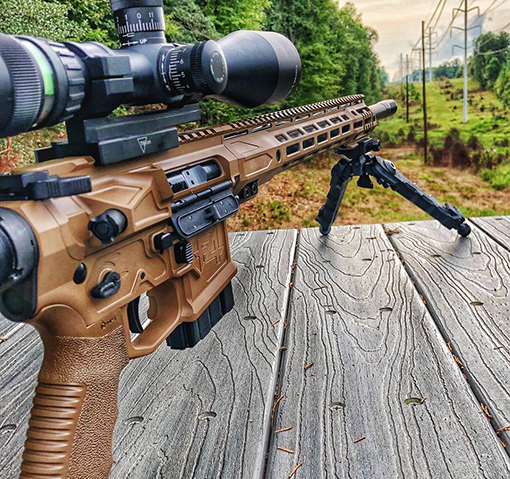 Here's what they say.
We rarely jump on "new fad" calibers, but we had to test and evaluate whether this cartridge could live up to the hype surrounding it.  We can confidently say it's a damn good cartridge.  It's not quite a .22 Grendel, but the fact that you can buy off the shelf ammunition is critical to those that don't hand load.
After testing various twist rates and barrel lengths, optimized for the 90gr Sierra Match Kings and now with the long-anticipated Hornady 88 Grain ELD Match ammunition; F4 Defense settled on a 20" 1×7 twist[…for the .224 EBR because of the performance it delivered].  The "need" for a tighter twist is simply not correct and we've proven it, it's not surprising that you see manufacturers now jumping off the tight twist and going with a 7. A tighter twist than necessary lessens barrel life and can also restrict you from using a wide range of projectiles.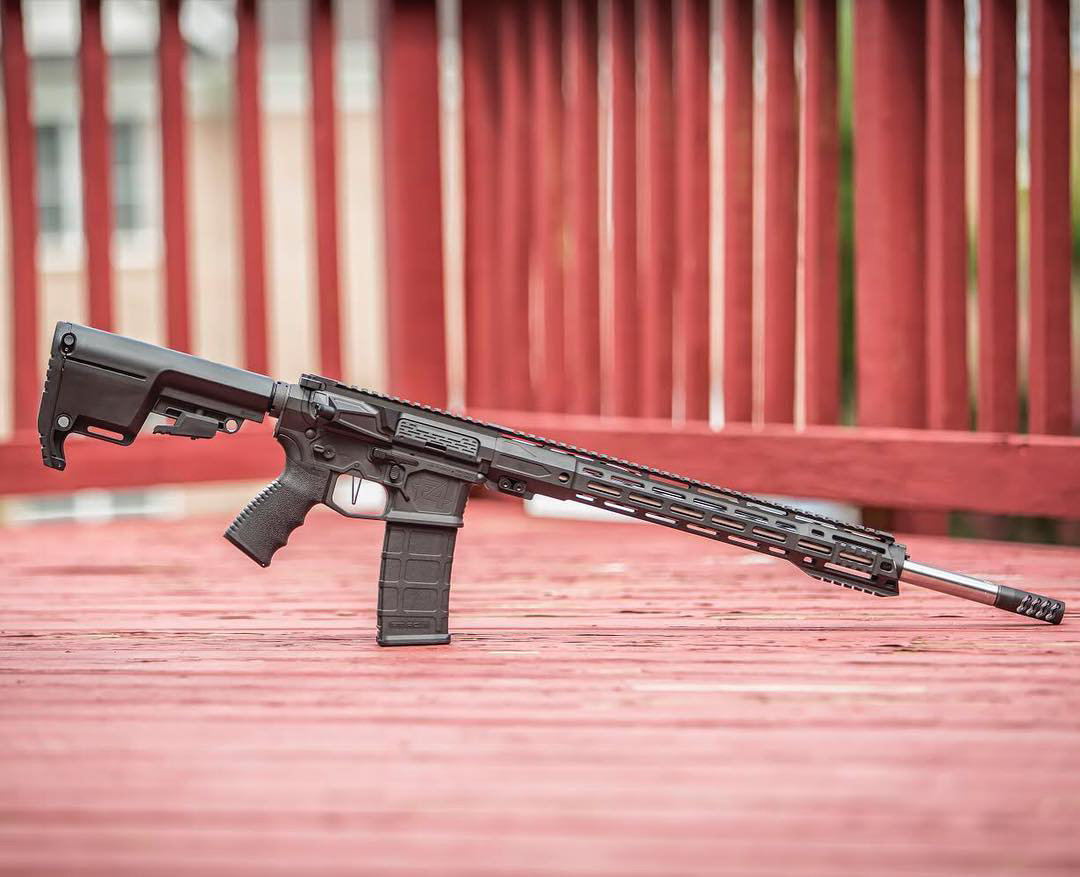 Our F4 EBR consistently shot sub ½ MOA with pre-production Federal Gold Medal Match so we're confident that Federal can work out the kinks and produce ammo at the same quality as the earlier lots. We know what it's capable of and it's truly impressive!
The F4-15 EBR is online at F4 Defense.
Connect on social:
https://www.instagram.com/f4defense/
https://www.facebook.com/f4defense/