Vertx Men's Pant
http://www.wearvertx.com/
Up until getting my Vertx Men's Pants I wore jeans when it is cold and shorts when it was warm and that is all. Since these pants entered my house they multiplied several times and I ended up with two sets of the shorts too. My jeans get wore on occasion but for the most part I primarily wear my Vertx pant's.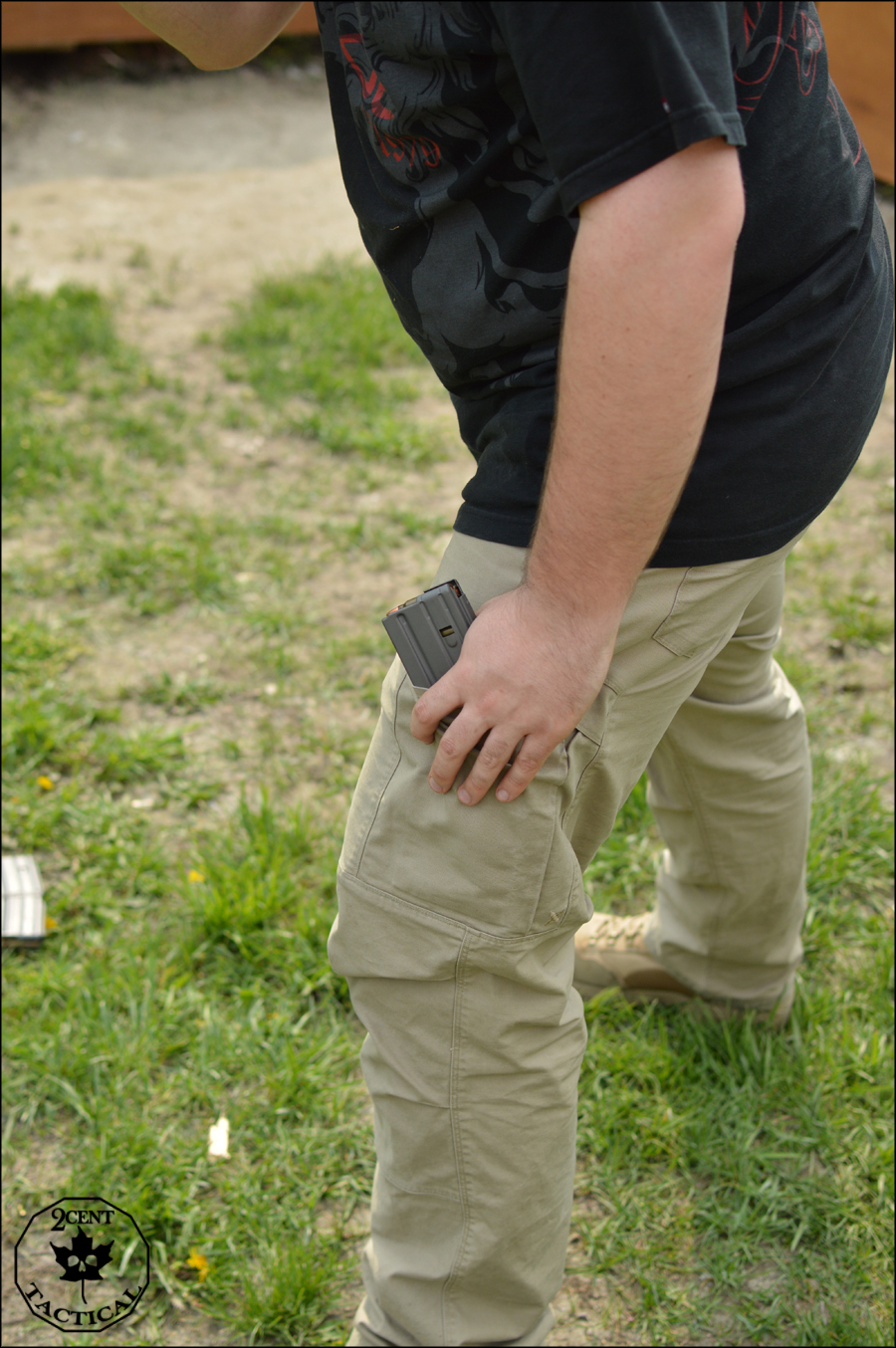 Pro's
-Comfortable
-Well thought out pockets
-Gusseted crotch and articulated knees
Con's
-Black and blue pants are lint magnets
-Sizing should be adjusted up a size
Overview
It doesn't matter if you're wearing these on duty, at the range or just for every day wear these pants have a bit in them for everyone. If you are wearing these for plain clothes work unless your right on top of someone they just look like a set of khaki's. At the range or on the job the cargo pockets have magazine storage in them for low profile ammunition retention. It's hard to peg just one thing these pants are good at.
The sizing of these pants is kind of strange. The Men's Pant runs almost a size smaller than other pants out there. The waistband does have an elastic allowing it to go up some but sizing issues may be there. I found the Men's Pant to fall just a bit under size while the Phantom LT's were an entire size under. I can wear my size just fine in the Men's Pant but until I lose a bit of weight the Phantom LT's are not as comfortable. The pants are made of a heavy cotton with a little bit of Lycra in them to give them a bit of stretch. I find this material combination to be the best in terms of comfort, durability and temperature control. They feel like a good pair of broken in jeans after you wash them which is never a bad thing. In case your pants are a bit loose you can run a belt up to 2″ in width giving you a good variety of belts to choose from. The Desert Tan color isn't as dark as it may appear in some pictures at retailers and is my favorite of the colors offered.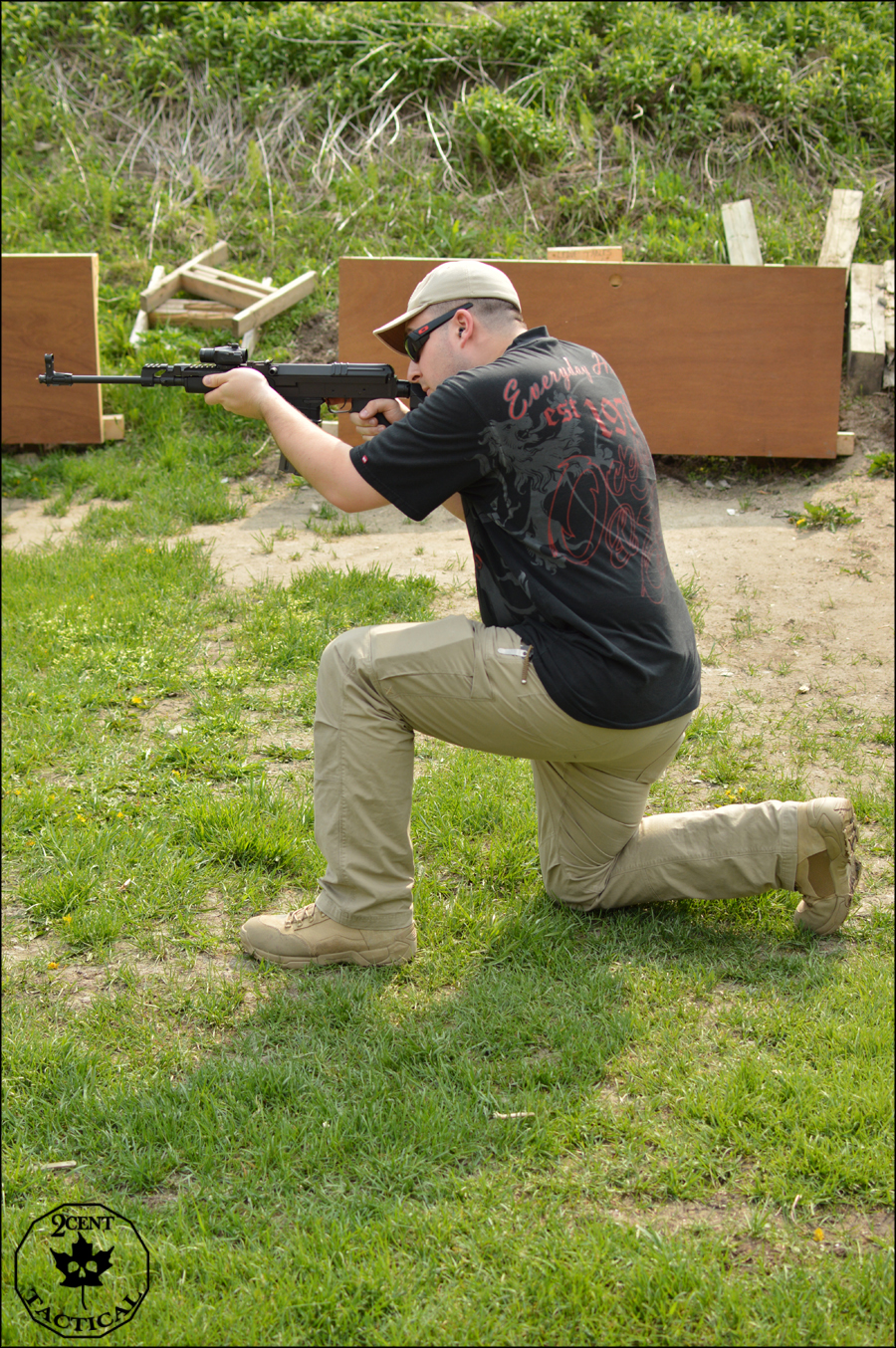 The pants have the best setup for a cargo pocket I have ever seen. Normally cargo pockets are these big billowing trash bags strapped around your knees. When anything is put in them they end up thrashing the backside of your leg and is just not useful at all. Not only that but it looks like your heading into the jungle or you walked out of a security catalog. Vertx has come up with a super low profile pocked allowing them to be used to store things when needed but to remain relatively covert when not in use. They are stitched flat to the leg and have no fasteners to hold the flap over the pocket.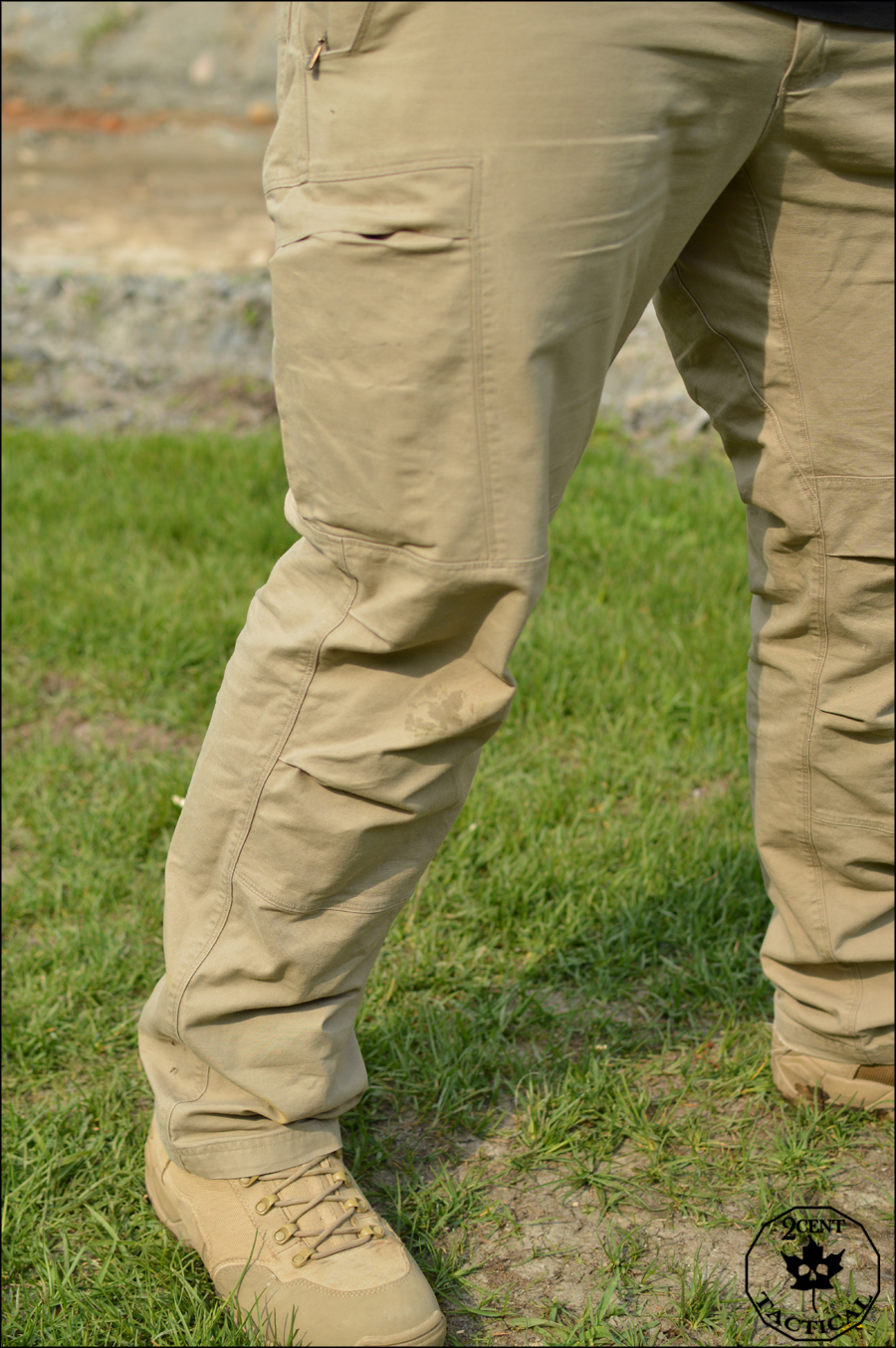 Instead you just lift the flap up an reach in. The inside of the pocket on each leg has an internal sleeve that an AR magazine can be put in. I found drawing with my left hand on left leg easy but left hand on right leg to be a bit clumsy. The internal sleeve is not overly deep allowing you to get a good grasp on your magazine to pull it out. The left pocket is the only place on the exterior of the pants that has a logo of any sort. The flap design combined with the rest of the pockets construction makes it something you don't even pick up at distance. These pants can fit in just fine on a night out with the wife or in your squad car.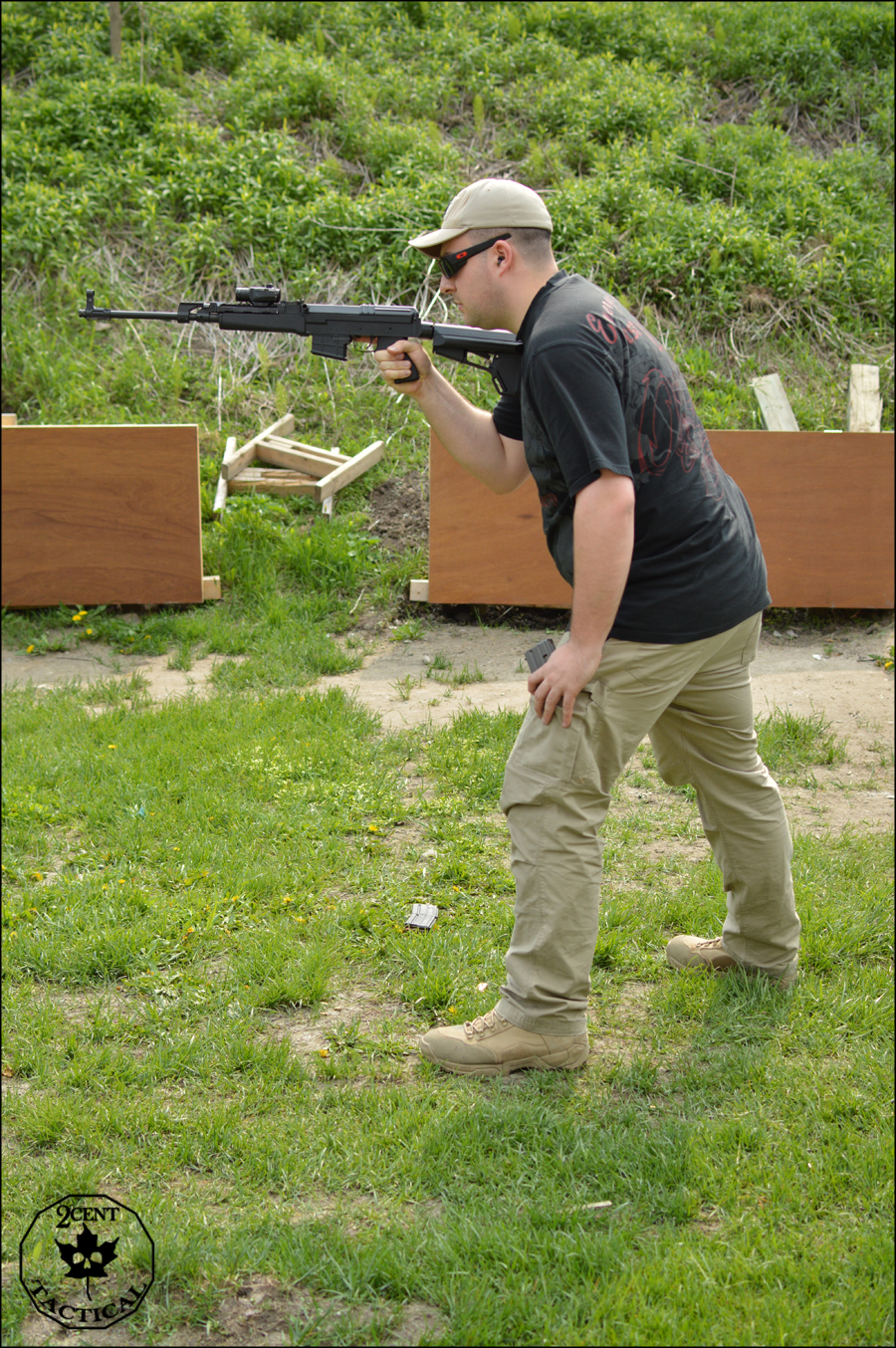 Vertx decided to give an upgrade to the slash pockets you find on almost every pair of pants out there. At the bottom edge of the pocket the angle of the material changes. This allows for your knife, pen or any other clipped device to maintain a more neutral sitting position within your pocket. This is the only spot I have noticed any wear on my pants. Its right where the two angles meet and is most likely due to the pocket contents hitting the edge. Possibly if the corner was rounded out there wouldn't be a sharp edge to wear as easily.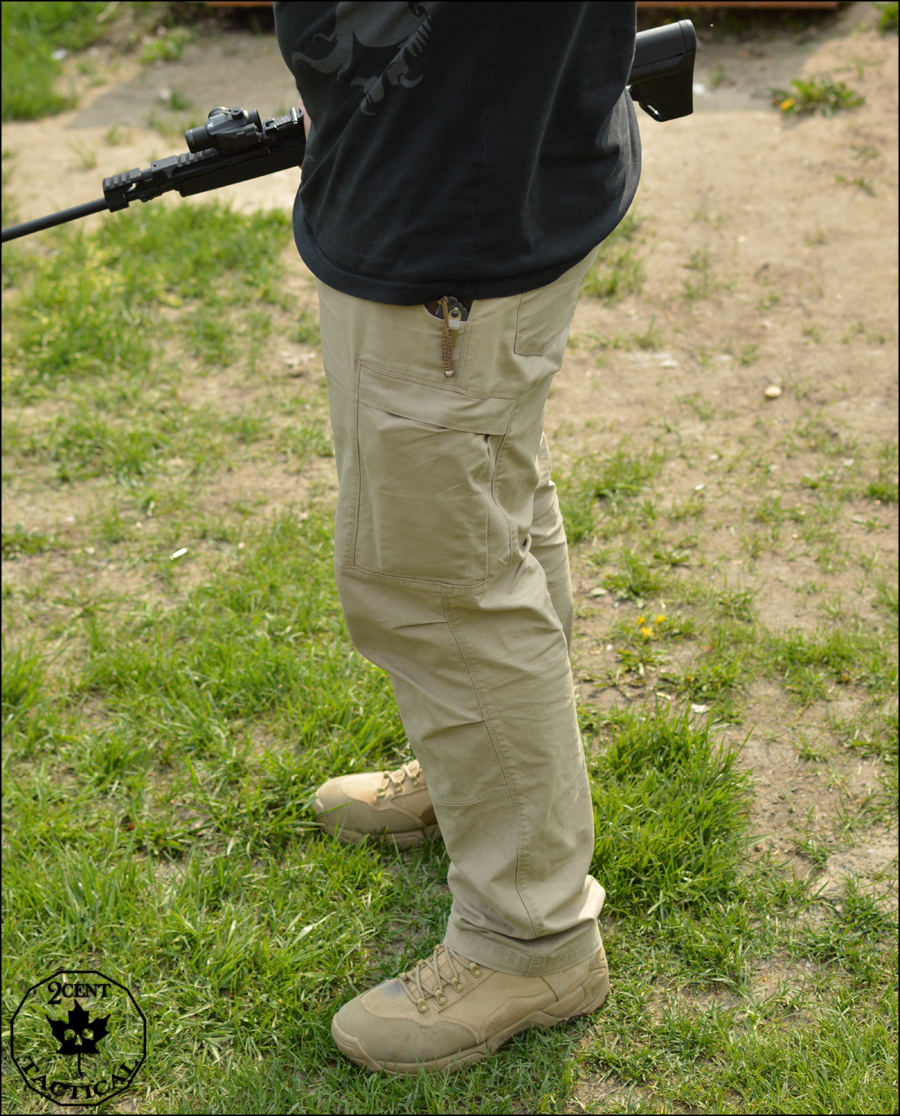 These pockets are quite large and are capable of holding a fair amount of gear for the job. The right pocket has a hidden zippered pocket running parallel to the seam. This pocket is great for carrying change, ID, or anything else you might not want to lose from your pockets. When zippered this pocket fades away and just looks like another seam on the pants.
The rear pockets have a pretty cool feature to keep your ID/Badge or wallet in your pants when you're giving chase or bringing the fight to the ground. The top of the outer part of the pocket has an internal flap in it. This allows you to hook your wallet or ID under it so that they don't come out unless you want them too. I find this handy as I am always afraid to lose my wallet when on my motorcycle. Speaking of motorcycles check out what happens when you take a dump on one while wearing these pants http://www.militarymorons.com/gear/rpants.3.html#vertx3 Its the reason I ended up getting these pants in the first place.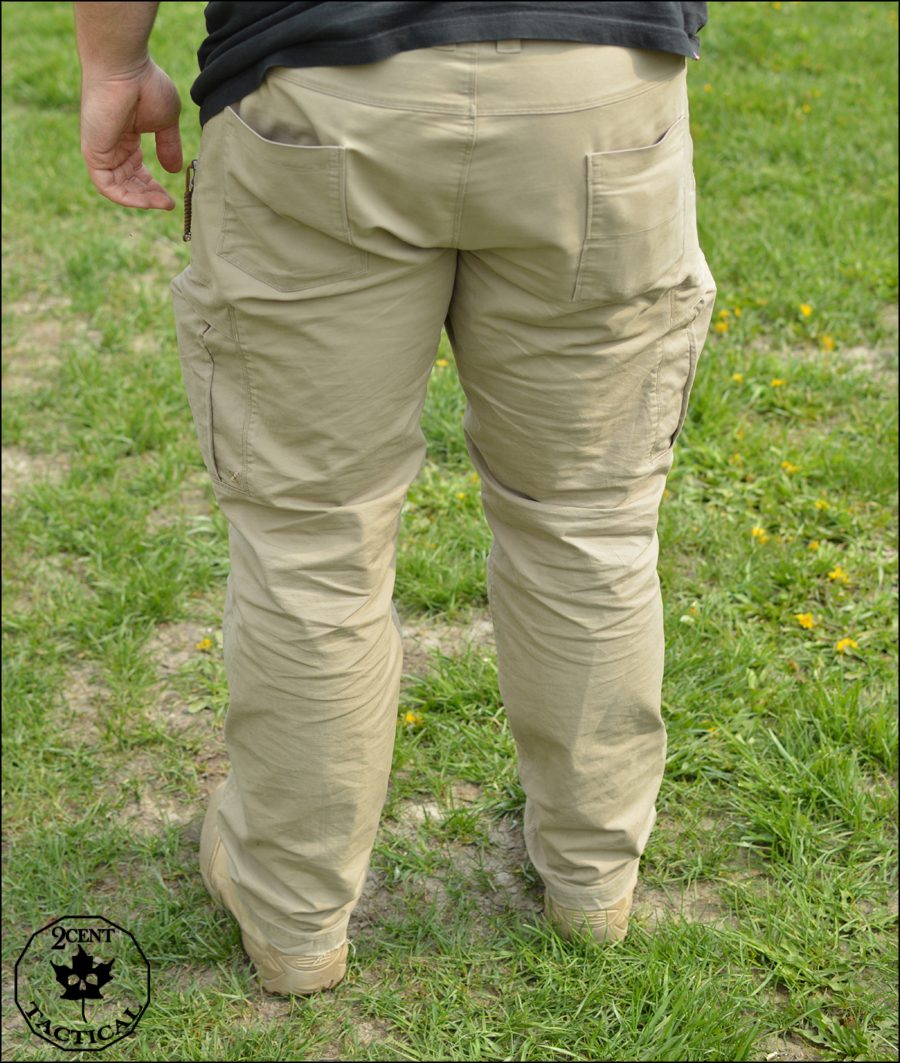 Outside of all the pockets on these pants the build quality is exceptional. Not only that but the good folks at Vertx patterned these pants so that you can move in them. The crotch is gusseted for extra strength and the knees are articulated making chase over obstacles easy in these pants. Their tag line says it best "for the Operational Athlete".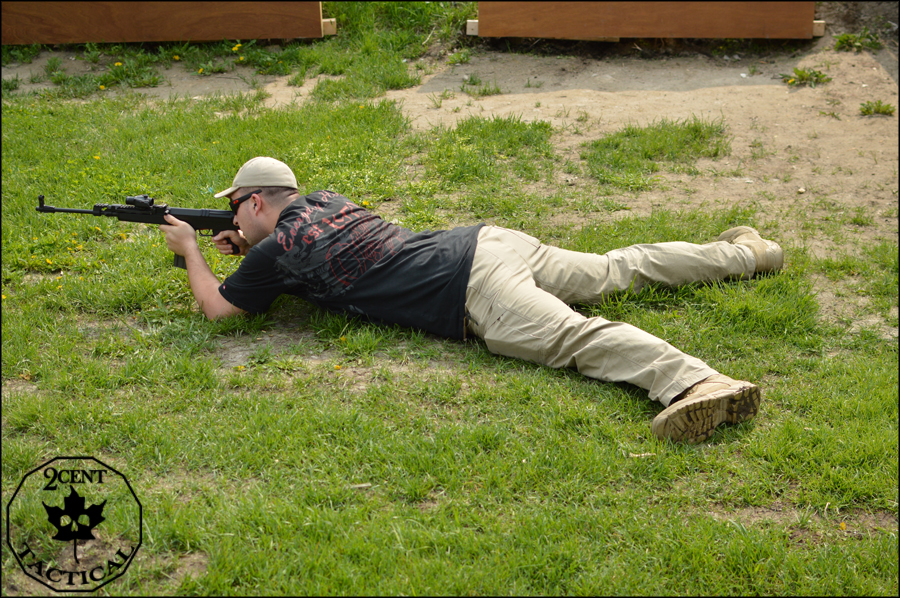 Conclusion
Its pretty hard not to say more good things than I have already said about these pants. I own 8 pairs of pants counting the shorts now and if they come out with the gray color in the Men's Pant I will own another. The black and blue pants were massive lint magnets and being a cat owner didn't work out well for me. I hope washing them a bunch more will help them be less clingy. Make sure to order up a size if you don't have a local dealer to try these pants on. I hope that Vertx ends up making jeans that have the same pocket design but cut out the cargo pockets. I know I would be in for a few.