Reebok RB8820 Dauntless
https://www.reebokwork.com
Reebok has only just recently jumped into the military footwear market and, in conjunction with Warson Brands, they have created a small offering of boots aimed at those who serve the military and police. I wear the RB8874 composite toe boots at work each day and when I am not in them or running shoes I have been wearing the RB8820 Dauntless. I got the boots early in September and was only able to squeeze a few really warm days out of them before the Canadian seasons shifted.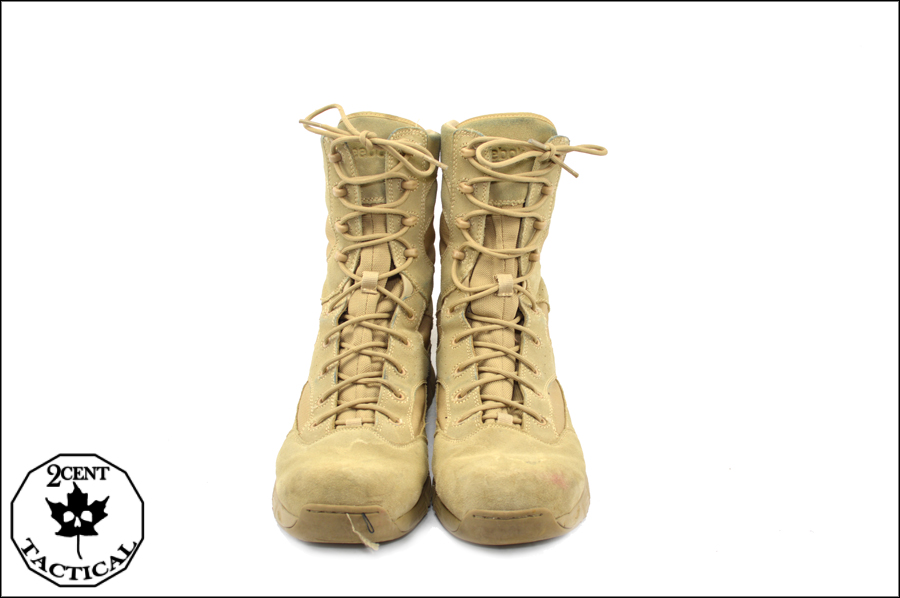 Pro's
-Lightweight
-Comfortable
-Feels like your wearing running shoes instead of a boot
Con's
-Outsole needs to have deeper recess for stitching at toe
-Laces could be a bit longer
-Vent/Drainge grommets are plastic and come out easily
Overview
The Reebok Dauntless is getting very close to what I am looking for in a boot: Its light, relatively comfortable, and it comes in a size that goes on my foot. I prefer the outsole of the Dauntless to the RB8874 as the tread pattern on it doesn't pick up nearly as much mud and stone as the RB8874. There are few things I would have done differently with this shoe. First, would be to make the toe area of the sole a bit thicker, recessing the stitching a bit deeper. As it stands now it's unprotected and I have managed to slice one end of mine on a rock recently.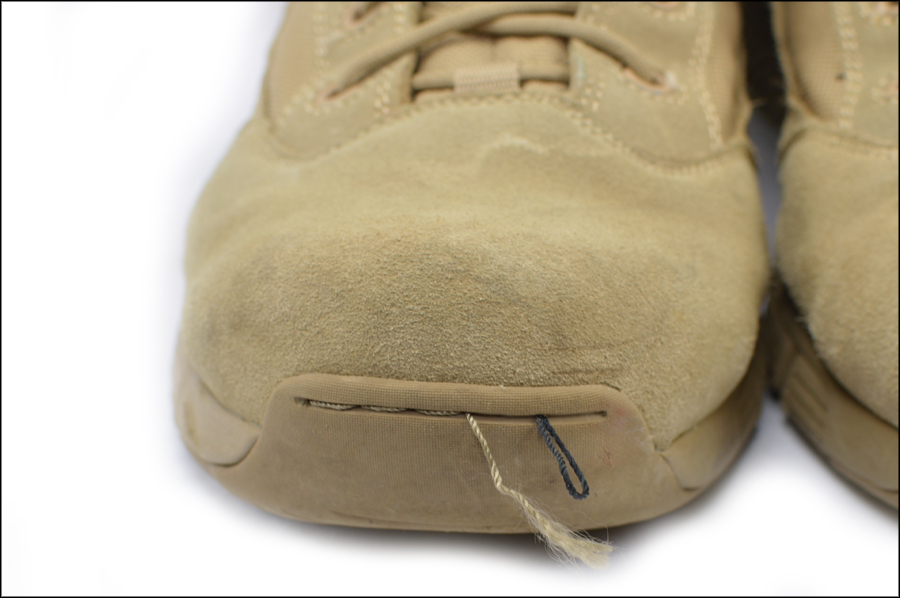 Second, would be to use the shock absorption system found in the RB8874. It was a lot more comfortable for both standing around and carrying weight. Like with most boots though I wish companies would spend a bit more time on designing the insoles.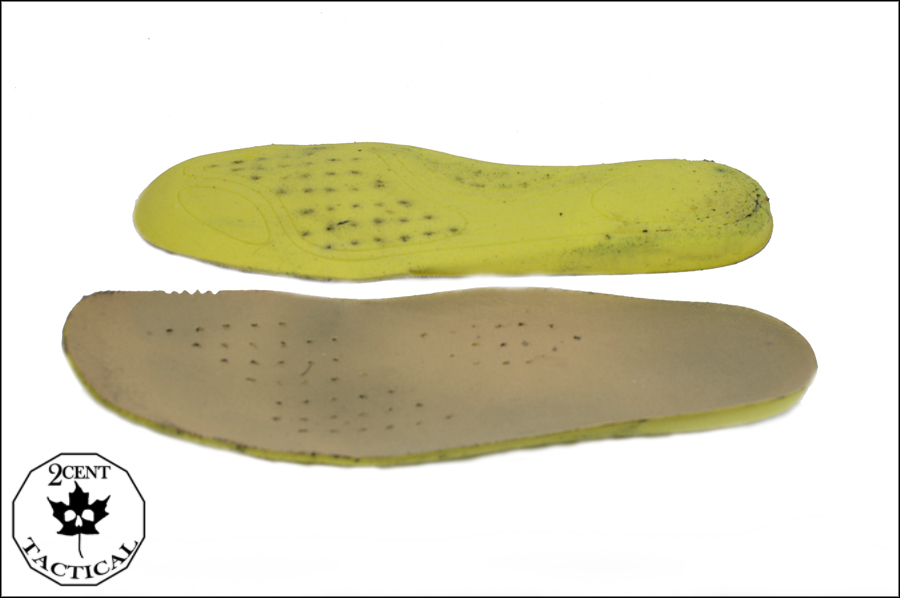 I would have preferred metal vent/drainage grommets as one of the plastic grommets is coming off.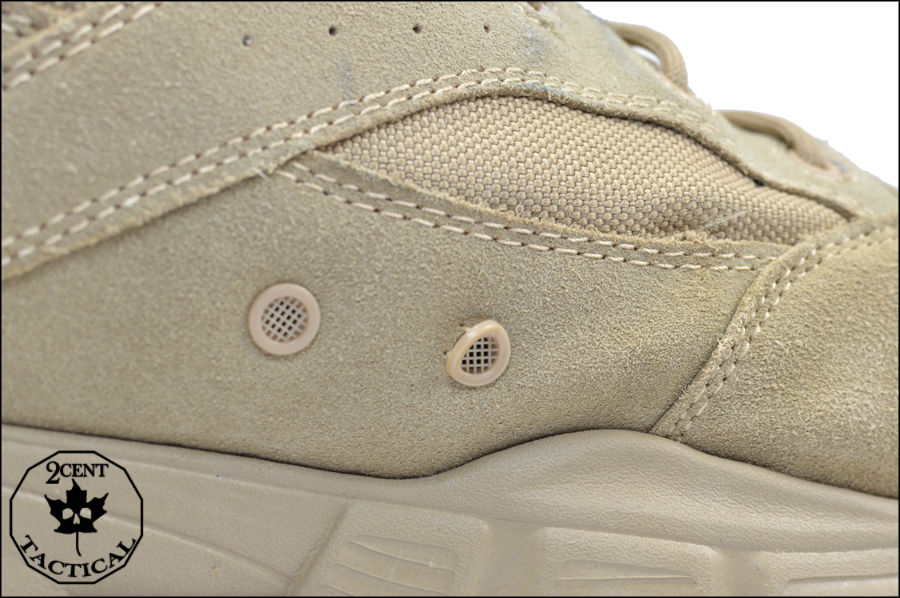 The outsole does provide good purchase on stone, sand, snow and ice. The few times I have decided to do some light jogging in the boots it felt just like I was wearing my Asics.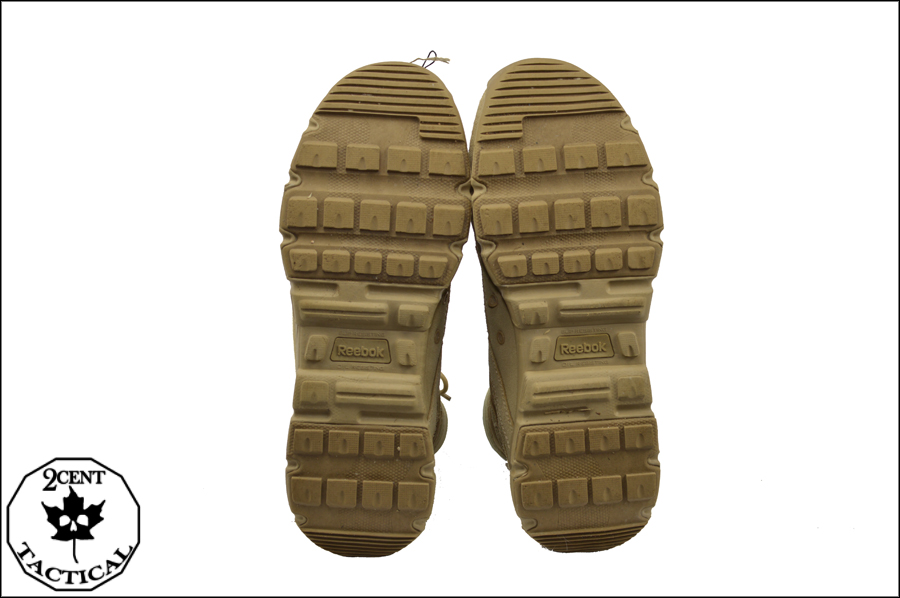 The overall construction of the rest of the boot is sturdy for a lightweight boot. Other then the issues noted above the other load bearing stitching is still where it should be. Scrambling over boulders and crashing through sharp ice covered snow hasn't ripped anything other than that one stitch on the toe and the drainage grommet.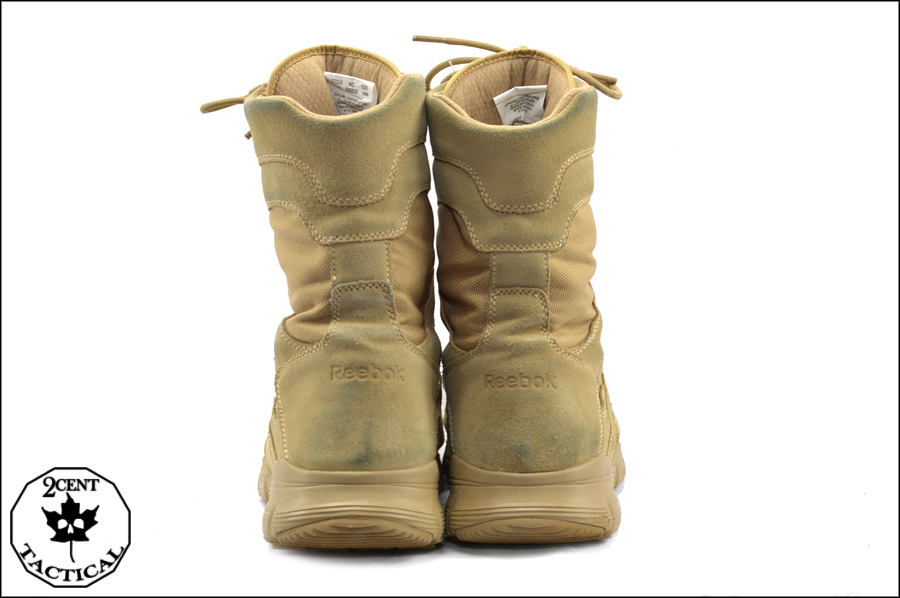 My last real gripe about the boot is the length of the laces. They could stand to be about 4″ longer so that they wouldn't have to go back in through the top eyelet to get my foot out of the boot. Ordinarily I would just tie a knot at the top of each lace so this wouldn't happen but then I would struggle to get my foot out. I doubt this is a problem on the smaller sizes but my flipper struggles with this a bit.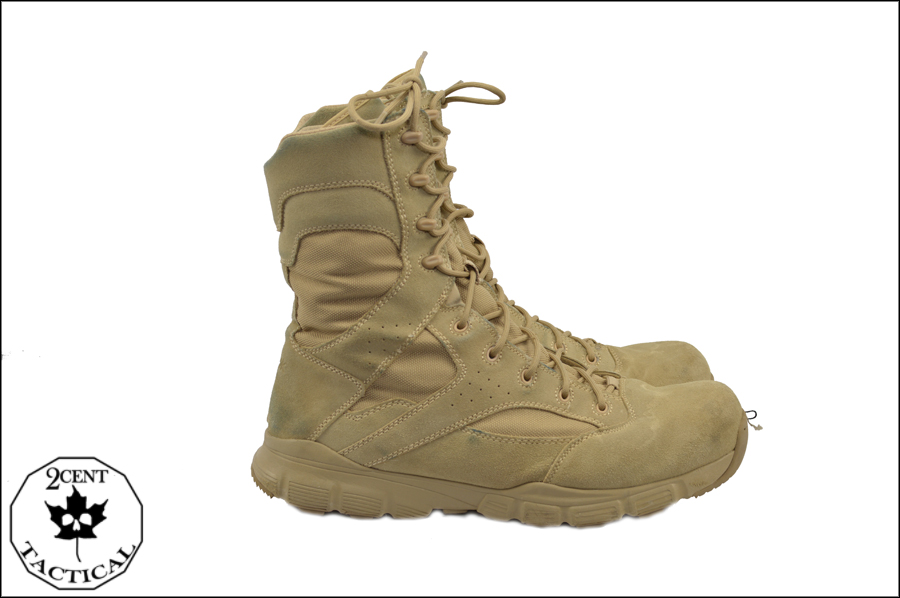 I have worn the Dauntless on a few weighted marches as well as for every day wear and the lower half of my foot felt great when I finished the march. The heel was a bit sore but this may just come from me being so used to the other shock absorption system. It certainly was nowhere near the worst my feet have felt at the end of a march though so that is a plus. I would likely rate them in the top quarter of boots I have worn so far for comfort and fit.
Conclusion
I have had more boots in my life then my wife has had shoes, boots, and flip-flops combined and while I would not consider the Reebok Dauntless to be the best boot I have worn, at least not yet, with a little work they could create what I would consider to be one of the best lightweight boots I have worn. I wouldn't consider these boots to be something I would wear for anything to strenuous. These are more in the category of trainer boots for guys who want to do ruck runs, marches or even to just wear to the range. The boots do dry nice and fast and are quite breathable for those of you in warmer climates. You can find them on the Reebok Work site for $145 USD and for around $115 if you look elsewhere which is a steal.