Perroz Designs
http://www.perrozdesigns.com/
Continuing my spotlight on products made by smaller manufacturers in North America, I will be showing you guys a couple of the cool things I have received from the good folks over at Perroz Designs. They are a small outfit in Toronto that are pumping out some seriously interesting items. All of the stitching is top notch and they have been making some laser cut patches for some pretty big names too.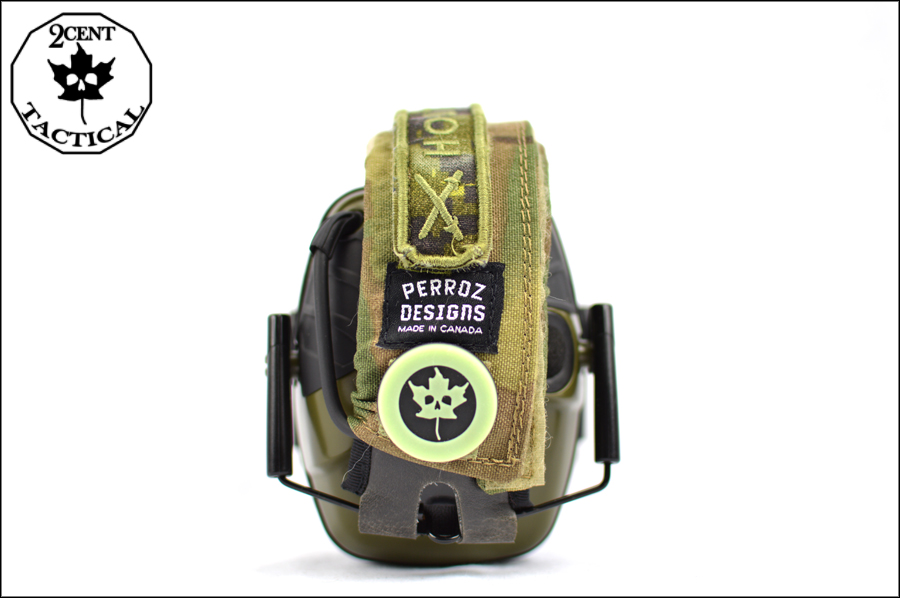 Pro's
-Excellent stitching
-Made in Canada
-Custom orders are accepted
-Range of patterns and colors to choose from
Overview
Hearing Protection Headband Cover
The first thing I want to talk about is my Perroz Hearing Protection Headband Cover since I have wanted to get one for awhile, because who doesn't love more Multicam and why not cover up the crappy band the Impact Sports come with? I asked Milan if he could include a one inch square of Velcro on each side of the band for me, this so that I could stick a ranger eye or two to it, making it easy to find my hearing protection in the dark. He not only did this, but he also got my order to me at break neck speeds. I now have his current production model that includes this feature.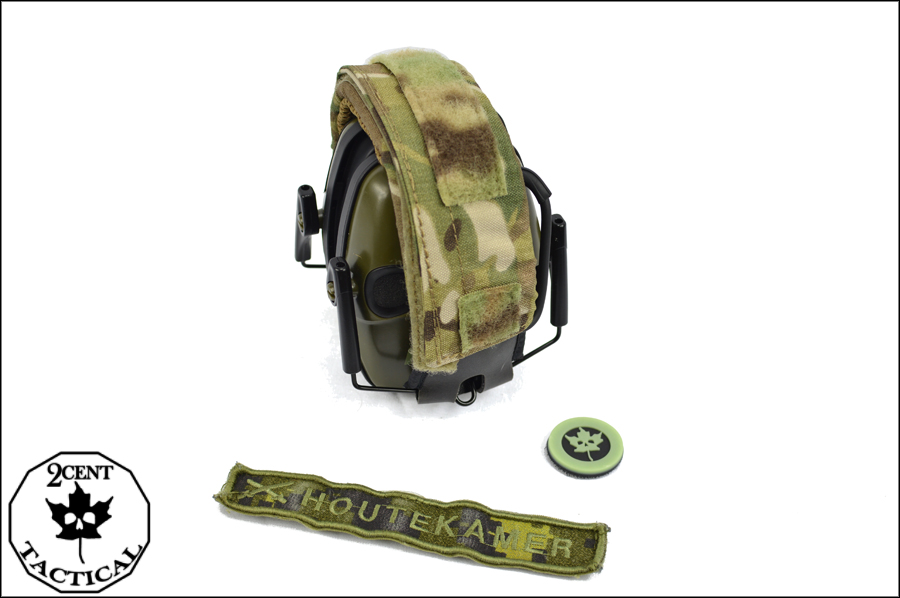 I have to say that dabbling in sewing has given me a strong appreciation for good stitching and everything Milan and his crew puts out looks like it was made by robots. When it came time to fit it to the band of the Impact Sports, it took a little bit of fighting and adjusting but now it sits on there great. These have been used with Peltors, Impact Sports, and Sordins that I know of and they fit all of those models well. The 3D spacer mesh feels a bit nicer against the head than the pleather band mine came with and it provides a bit of padding.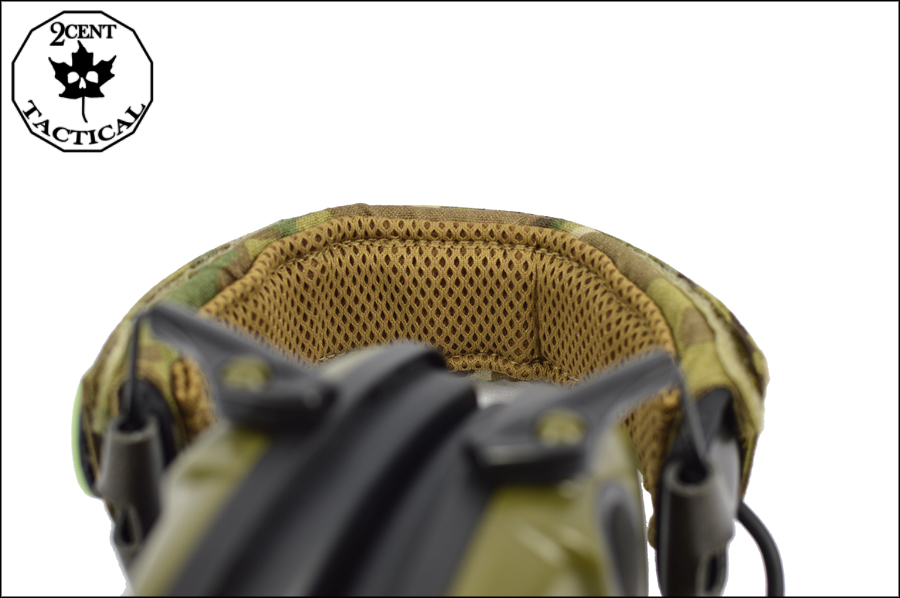 After having had the chance to use my cover while doing a bit of night shooting, it was great to always being able to see where I put them down. I was doing some photography during a night shoot as well and am notorious for setting things down and misplacing them in the dark, thankfully my glowing logo on them gave me a good indication of where they were. At around $25-30 dollars I would say that this was a great deal.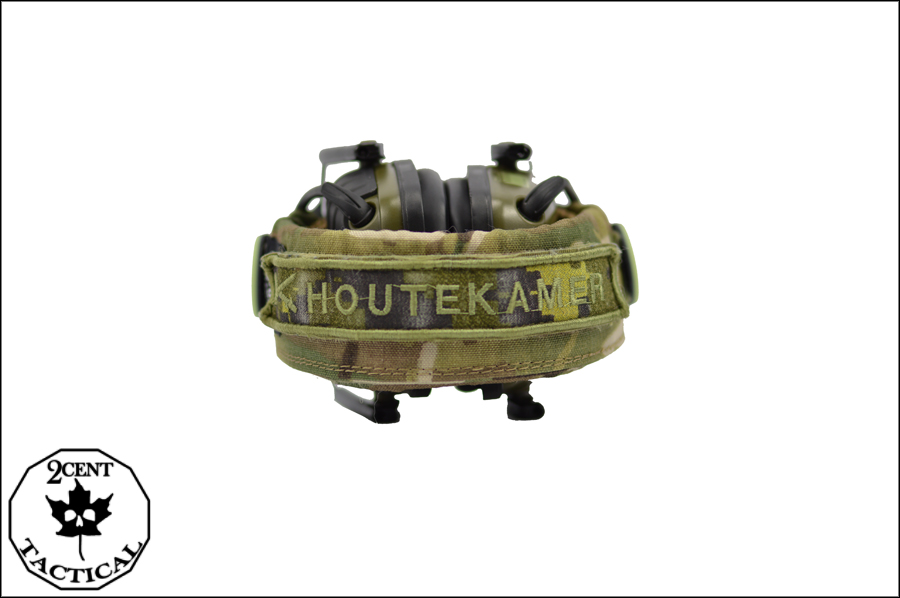 Conclusion
Perroz Designs may be a small shop but they certainly pour they heart and soul into each piece they make. They are quietly making a bit name for themselves and if you see a laser cut patch kicking around, there's a good chance it might be one of theirs. Go check out their wares and if you have any custom needs, just give them a shout.