Grey Ghost Gear Stealth Operator Pack
http://www.greyghostgear.com/index.html
Amidst my every growing collection of packs is one that doesn't jump right out at you like Multicam or other camouflage patterned bags do. This pack is the Stealth Operator Pack and it was designed not to look out of place in an urban environment. For many years I have been using military packs for day to day use because I was tired of replacing my bags every year for school and other activities. The only issue with that is you stick out like a sore thumb and in some locales or certain situations this might not be a good thing as some places are just not military friendly. This is where the Grey Ghost Stealth Operator Pack shines.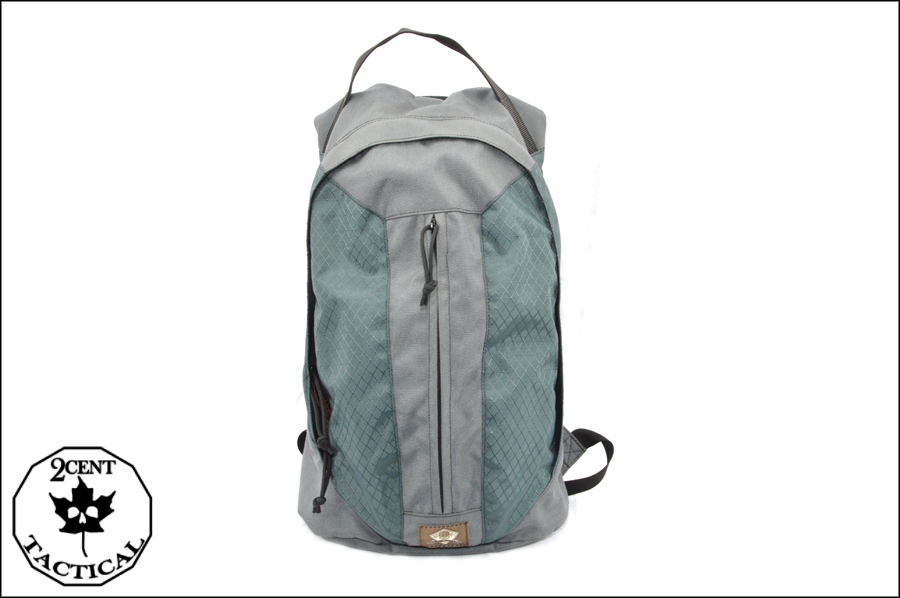 Pro's
-Same strong materials and build quality you love
-Blends in great and looks like a normal hiking pack
-Just the right size to carry day time essentials; a 12 hour pack
Con's
-Main compartment zipper cover catches when opening the pack on occasion
-Logo is a bit noticeable
Overview
Lately I have been trying to lower my visual appearance as I go about my daily business within the city. I don't want to look like one of those guys who stepped out of the latest security catalogue, but I also wasn't willing to yield my bag quality to achieve this. So to say I was pleased when my GGG SOP showed up in the mail was a bit of an understatement.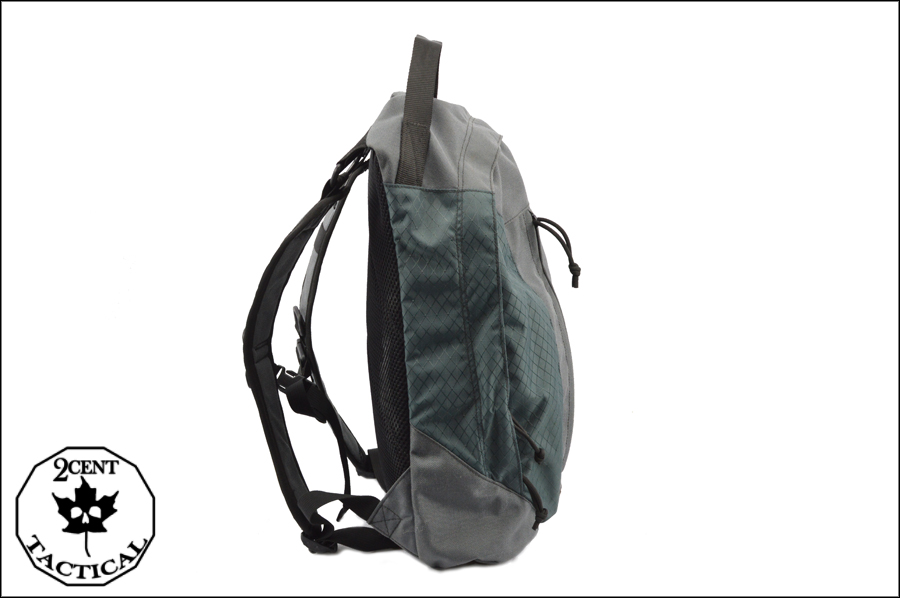 Grey Ghost offers their latest pack in several different color schemes, but the two that interested me the most were the black and grey ones. I ended up with the grey one and couldn't be happier. The pack incorporates grey, lite-lock style grey-blue, and black materials which make it blend well in an urban setting. It looks just like an ordinary small pack that you can grab at any outdoor store, but with a hidden surprise.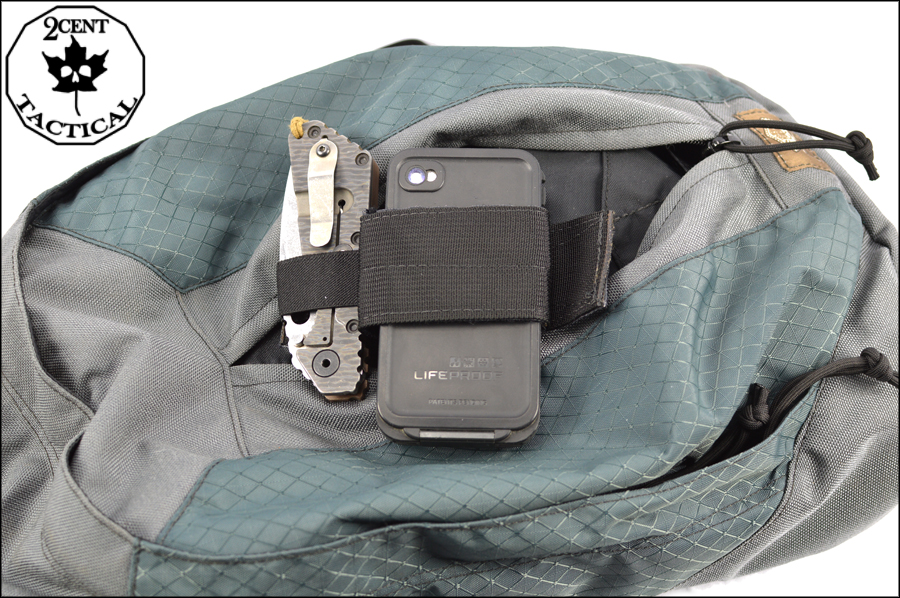 Within the center, vertical zippered outer pouch is a hidden Velcro pocket that has a Velcro backed holster within it. This allows you to keep you pistol within arm's reach, in a fairly easy to draw from location, without giving you a holster bulge on your person. This may not be ideal if you need to draw instantly but does allow you to be armed without looking like you are. To get your pistol out you just unzip the pocket, pull the Velcro and take your pistol out. Unfortunately Canada feels that I can only defend myself by running away and pistols are for range use only, so this doesn't get used for its intended purpose. However I have used it to stash a knife and my phone when hiking or a light for when I am out at night. This sort of pack would be great if you are in a building during an active shooter scenario. It would allow you to grab your pistol and stop the threat if you can.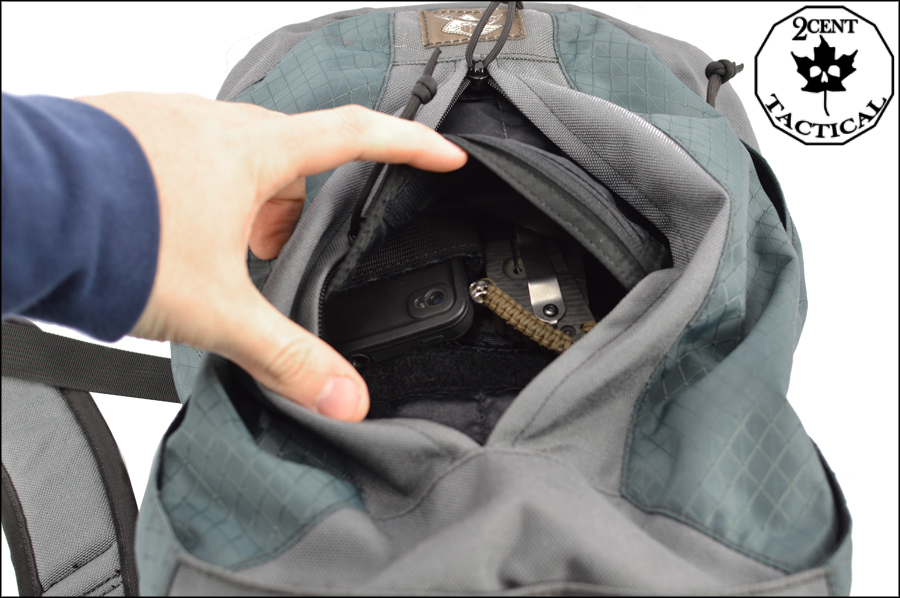 The outer, vertical zippered admin pocket is well designed and contains storage space for several small items like a GPS, knife, pen, and a pad of paper. Slightly above that is a zippered pocket which I use to hold my passport, flight paperwork, or anything thing I don't need getting damaged or lost. Behind all this is the Velcro closed holster pocket which holds a pistol and a spare magazine or flashlight if you don't have a pistol mounted one.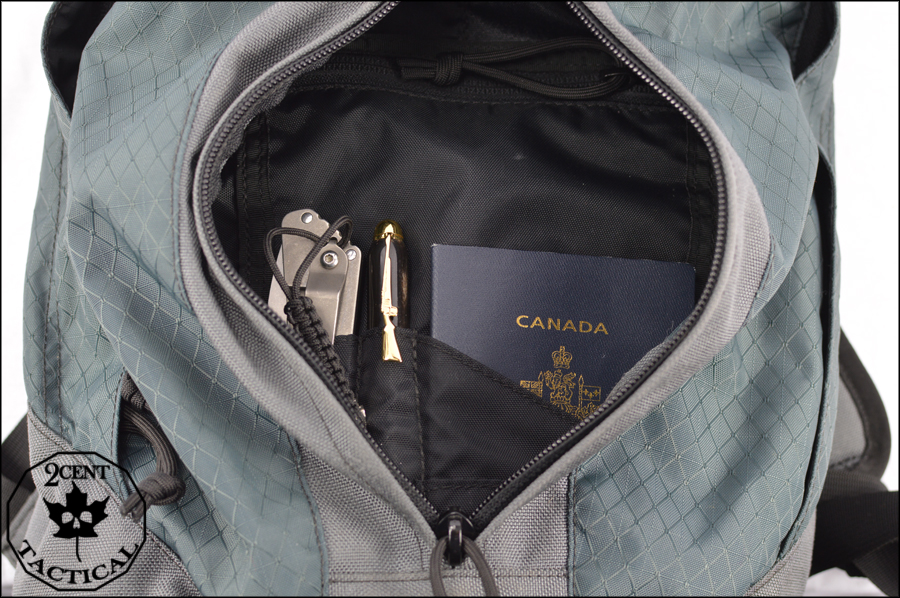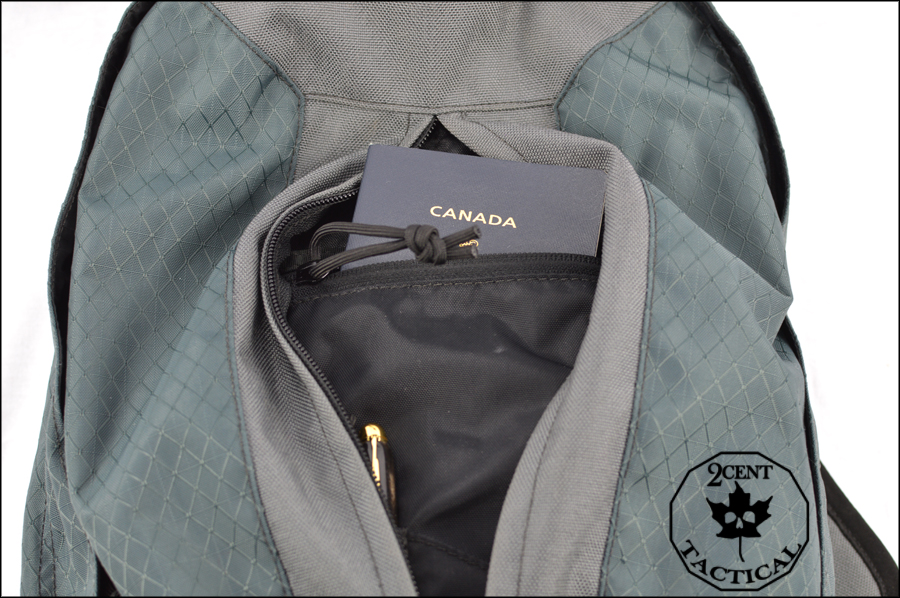 The pack has a different strap attachment setup then I am used to. I am still undecided if I like this more or less than the ones on my Light Weight Assault Pack. They work perfectly fine, though with heavy loads they can dig in a bit. I suppose this could be seen as a way to make sure I don't overload the bag.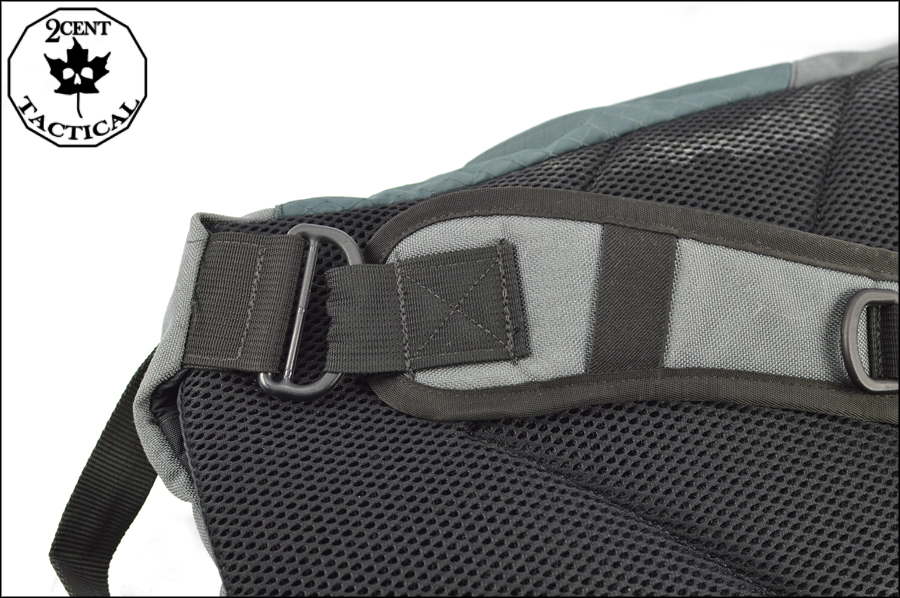 The tri-glide adjuster at the ends of the straps have a hole in them allowing for some paracord to be looped through which enables you to pull up and loosen your pack off in seconds.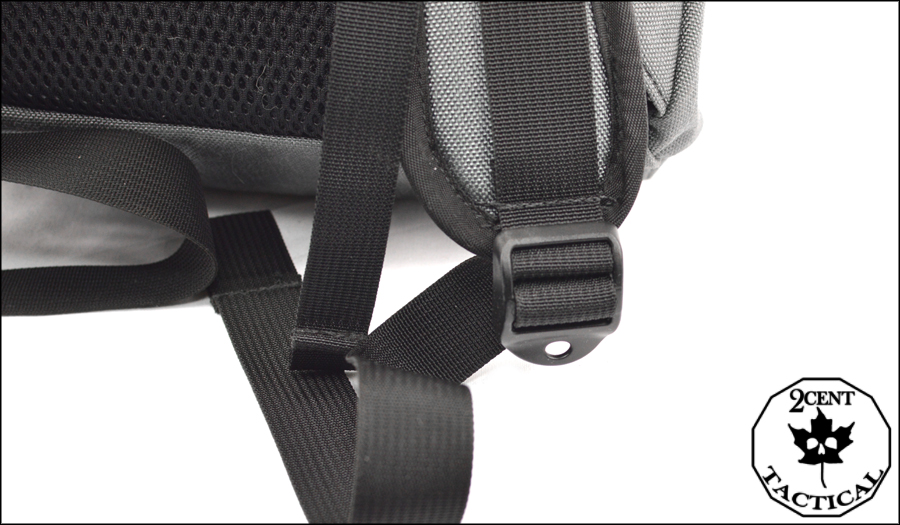 The straps also incorporate an adjustable sternum strap that can be removed if need be. I am a big fan of sternum straps as they make heavy weights that much more bearable as well as keeping the straps from sliding off of your shoulders.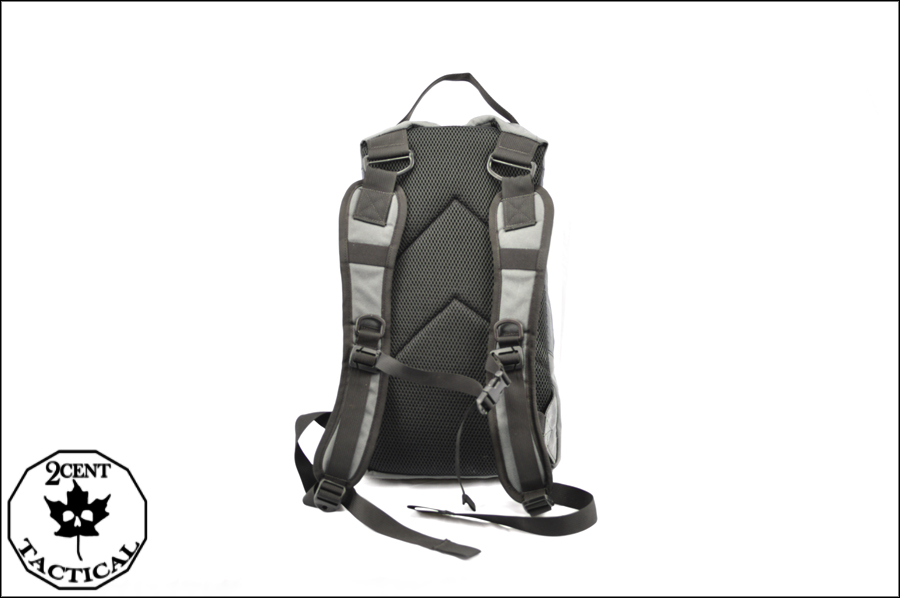 The back of the pack is air mesh that is closed by Velcro tabs at the top allowing for a hydration carrier to be slid in and hung off the suspended tri-glide at the top. The hose is then routed up through either side of the Velcro and run down a strap through the elastic and D-ring.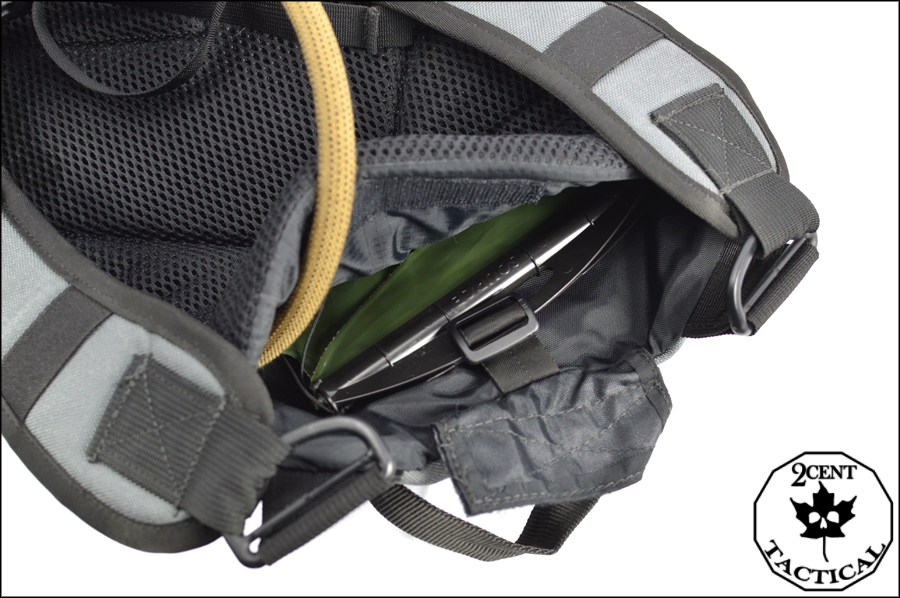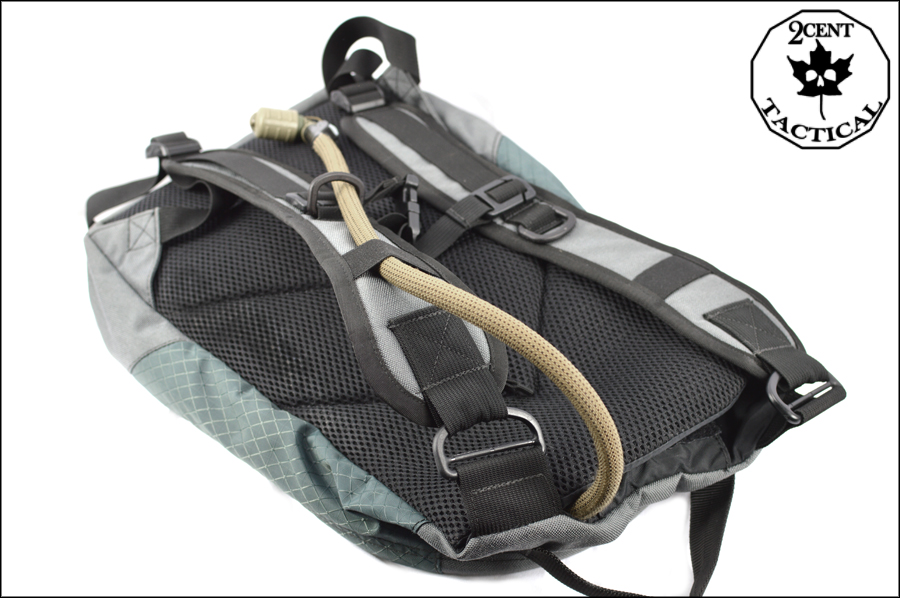 The main body of the pack opens up revealing four mesh pockets with a Velcro closure at the top, attached to the lid. I love mesh pockets in a pack because it shows exactly what's in the pouch at a quick glance, however, I would have preferred them to have a zippered closure instead of Velcro. Otherwise the main body of the pack is just made to stuff things into.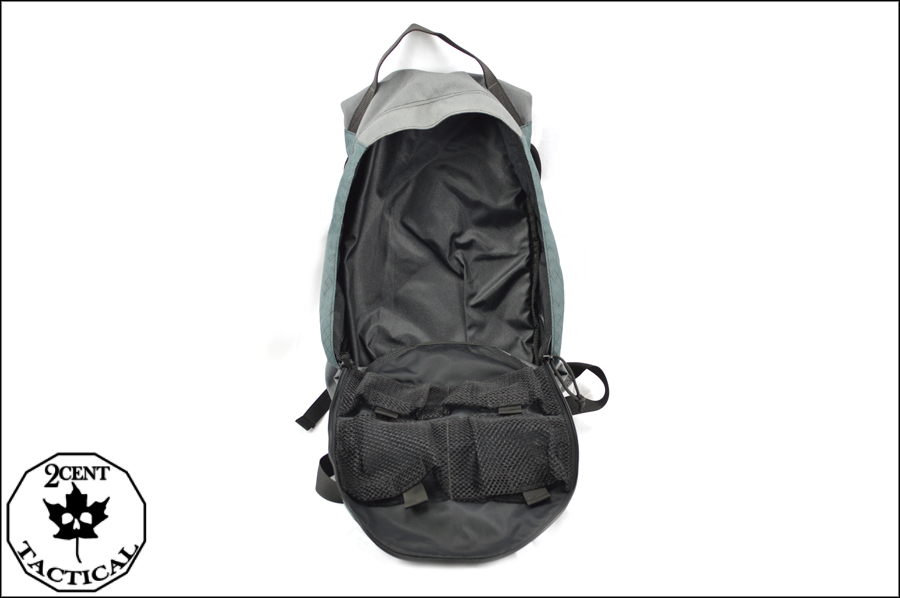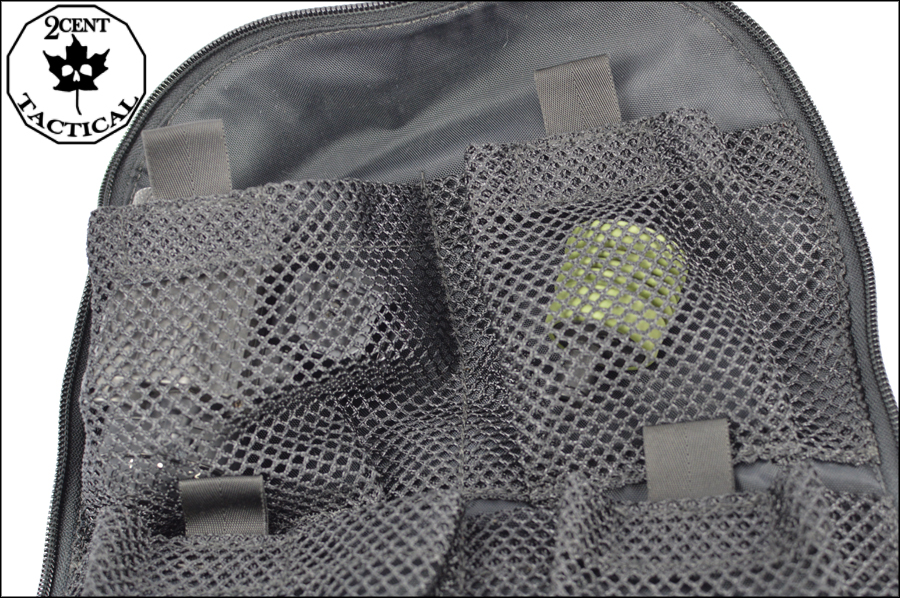 I would have preferred if Grey Ghost Gear moved the logo tag somewhere a bit less noticeable. It sticks out a bit and I would recommend using a stitch ripper on it if you have to go anywhere anti military.
Whether you're doing a recce in some foreign city or just conquering the urban jungle to get your daily caffeine fix, the Stealth Operator Pack has you covered. With a build quality you can trust and a price tag of $110 USD, it's pretty hard to go wrong. If you're looking for a 12 hour pack that blends into a city environment or is just a no fuss, PALS free field bag, then you need to check these out.