BioSkin BackJack Tactical
http://www.backjacktactical.com/
If you are or were in the combat arms then you're no stranger to having to carry heavy loads for an extended period of time; or to have to contort yourself into cramped spaces or crawl about in uncomfortable positions. The most common injuries you hear from people who have been in for awhile is a bad back and bad knees. BioSkin released a back brace that helps to fix and even prevent one of those issues.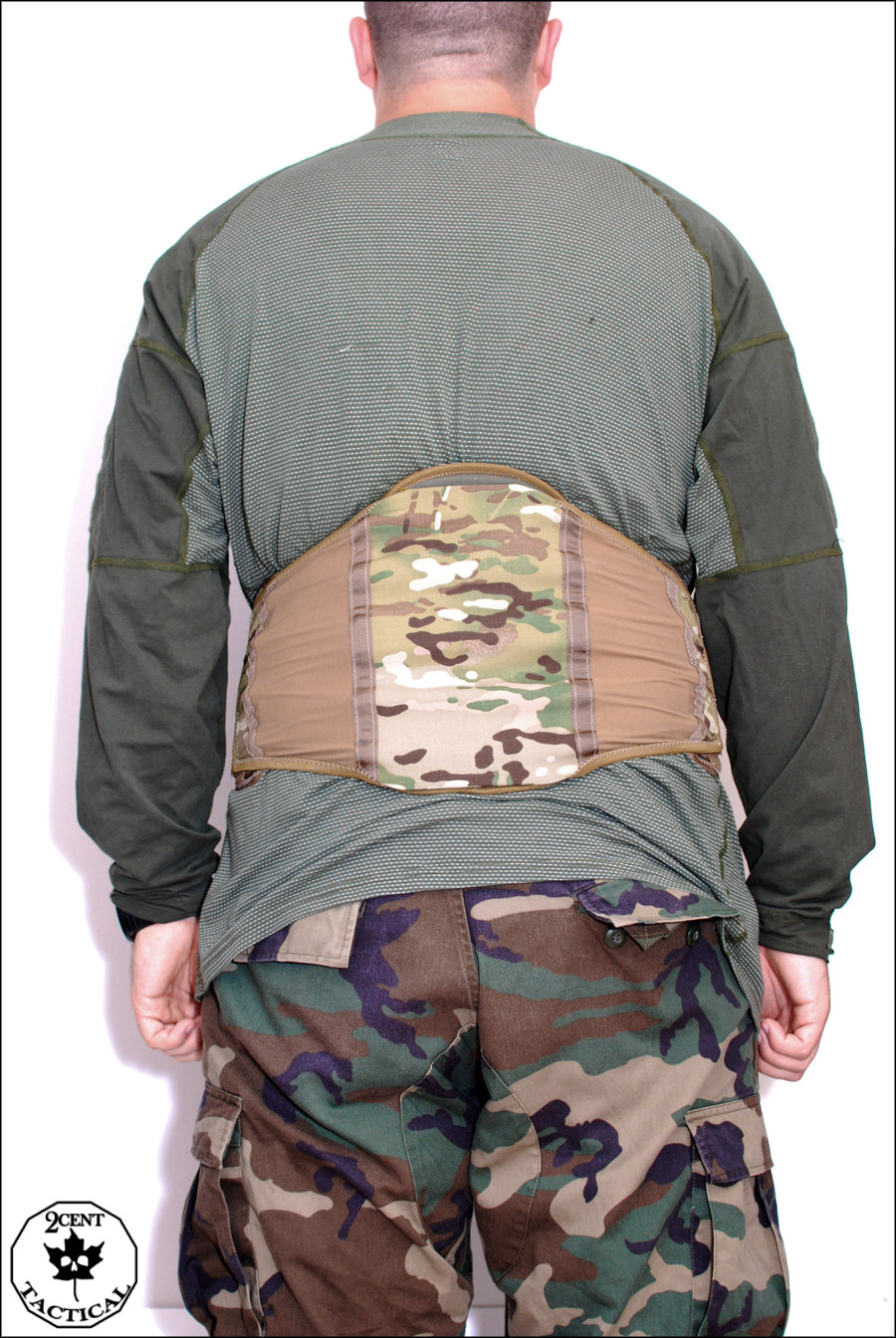 Pro's
-It actually helps to alleviate lower back pain
-Does not really restrict your range of motion
-Made of lightweight and breathable materials
Con's
-The foam lumbar pad can pick up objects like thorns which can poke you
-The plastic frame section on each side panel has glue dots that are partially unglued
Overview
I first saw the BackJack Tactical on Soldier Systems about a year ago. At the time I thought it looked like a great idea but wanted to hear some field reports of the system first. So a few months ago I contacted the company after reading the Military Morons review of the brace. I read the short list of instructions upon receiving the brace and gave it a try. I really liked how there were only really three things to do to put it on.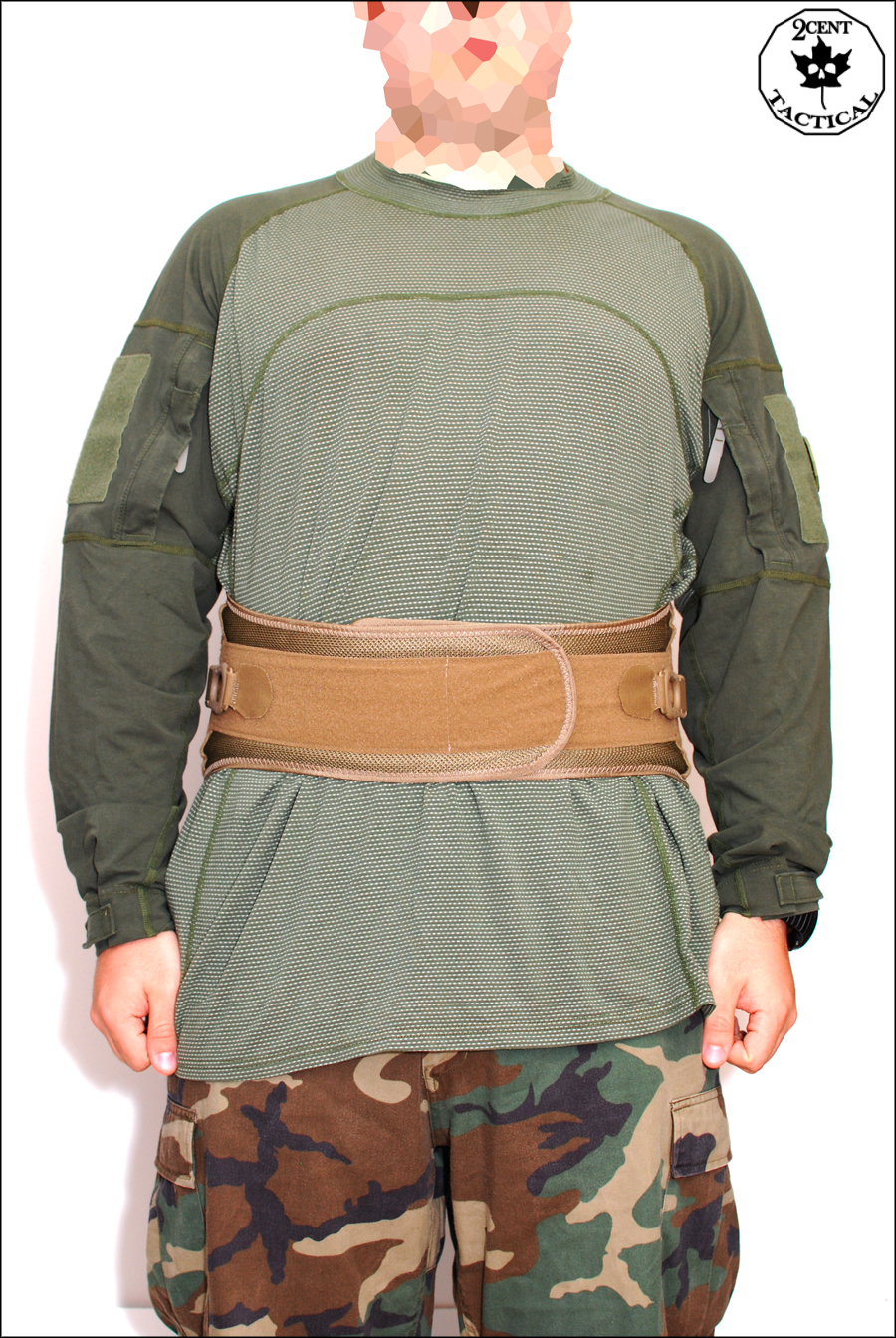 You just attach the side panels together using a hook and loop closure and pull forward the hand pieces to give the desired amount of support. The white tag on one of the side panels lets you know to keep that on the right side to properly put it on.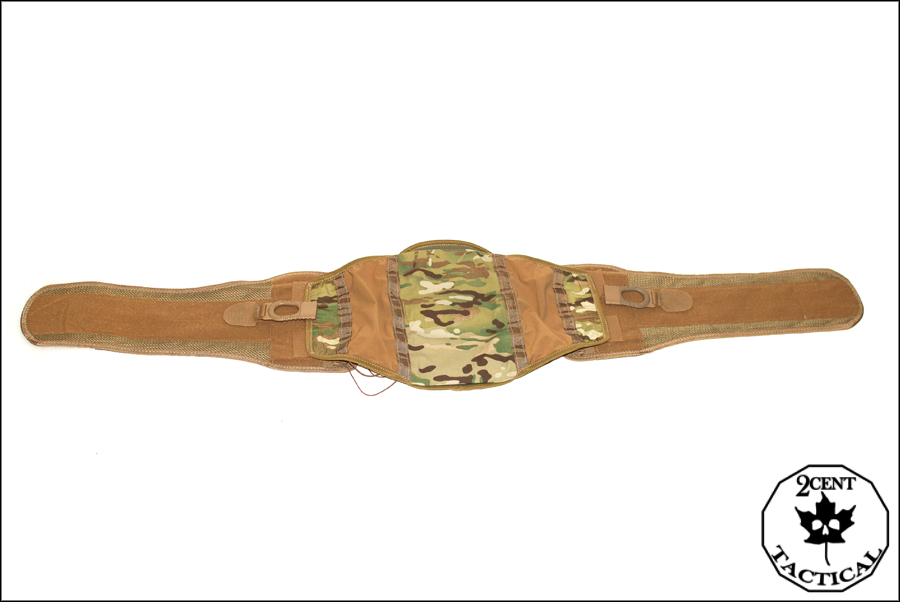 A back brace isn't for everyone because if you have an injury that is curable by exercise and therapy you will not ever get better with a brace. However BioSkin designed the BackJack to both help with injured backs and to help prevent them. The idea behind the BackJack is to help align your spine while you're carrying a load on your body like a ruck or your fighting order to prevent you from doing damage.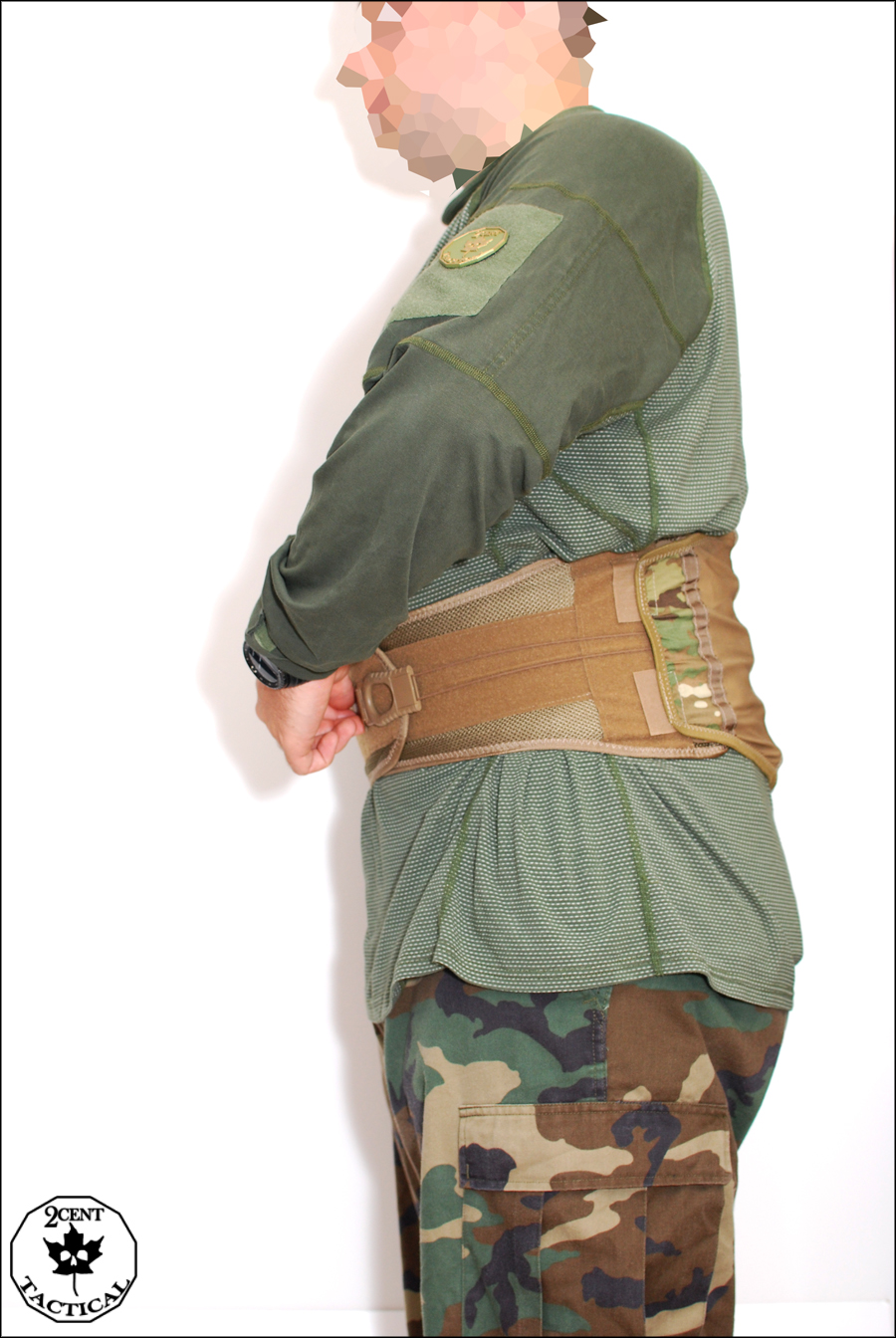 The BackJack is made of many different materials that provide a non restrictive and breathable package. The main body of the side panel is made of a coyote colored mesh material.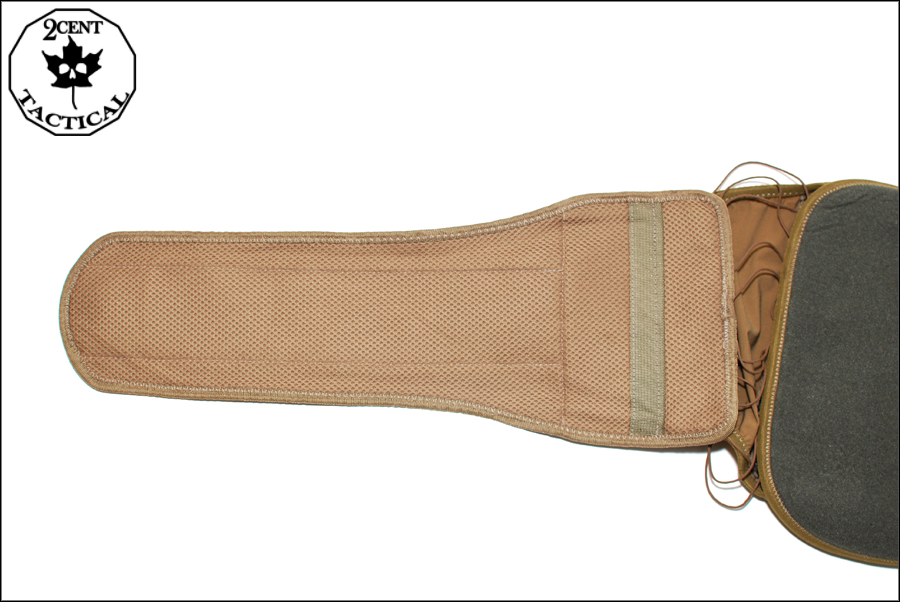 Running down the center of the side panels is a large strip of Velcro that both allows you to attach the two side panels together and to secure the hand pulls.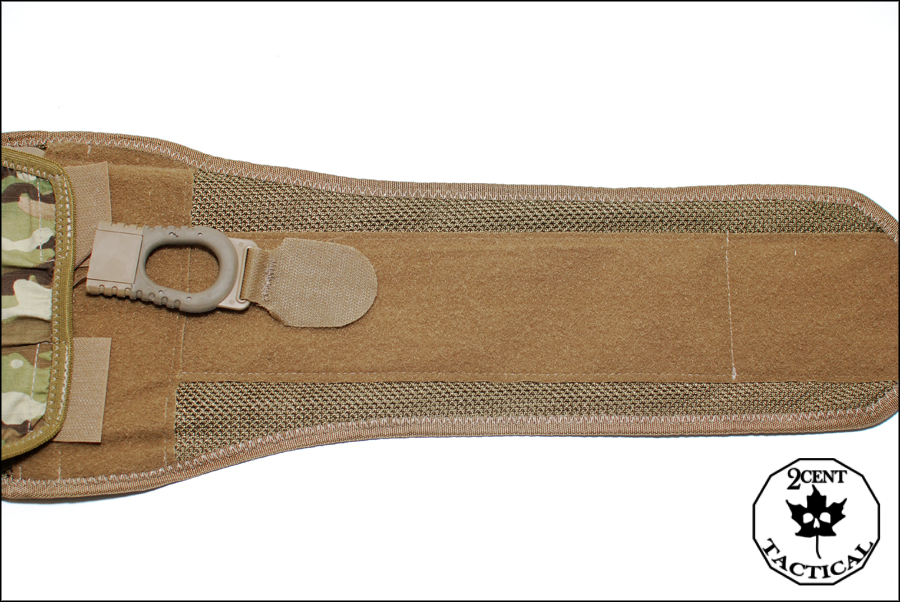 Unlike the civilian version the tactical one has a cover that hides the cord that is used to tighten the back panel into your spine. This cover consists of a Multicam ripstop center and a three way stretch fabric called Tweave. The new versions being produced has replaced the ripstop material with 1000D Cordura. The three way stretch fabric allows for the movement needed in the brace in order to not restrict your various movements.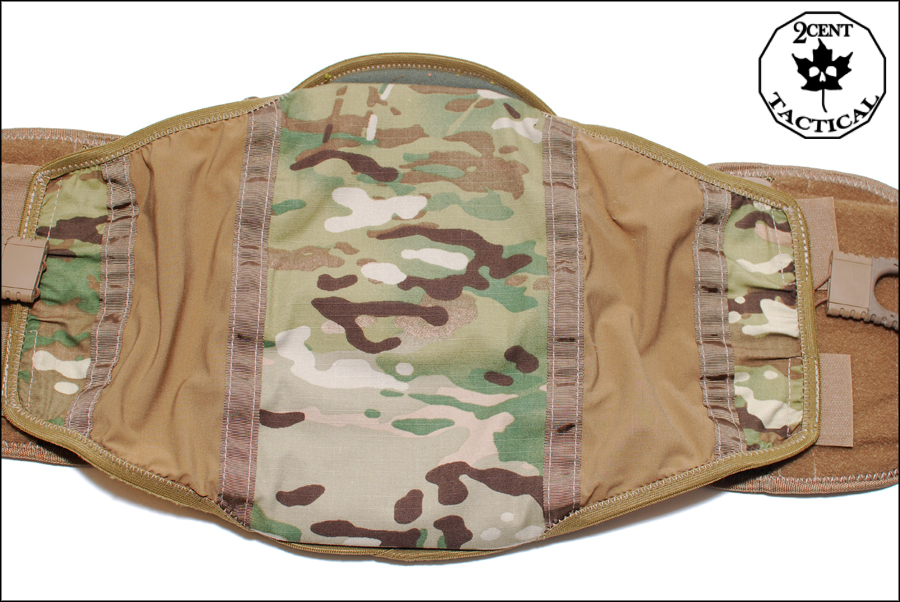 The other side of the spine pad that actually touches your back felt like foam that adds in padding. This is good because sandwiched inside the foam and Multicam cover is a rigid plastic frame.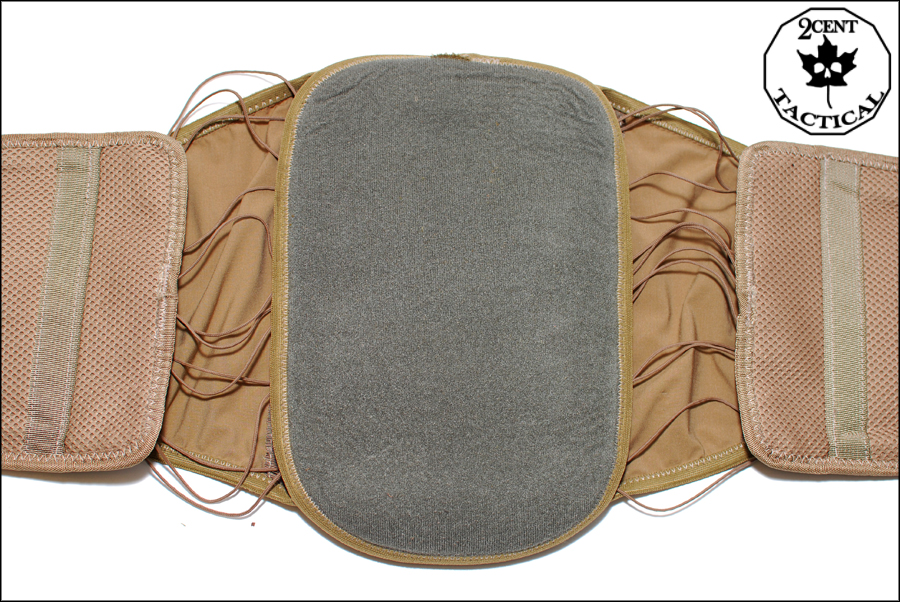 The plastic frame has 6 holes on each side that type 1 para-cord runs through. When the adjustment cord is pulled it tightens the cord running crisscross between the spine pad to the plastic frame in the side panels. This adjustment works much like a block and tackle would. With a little amount of force applied your able to impart a much larger force on your spine.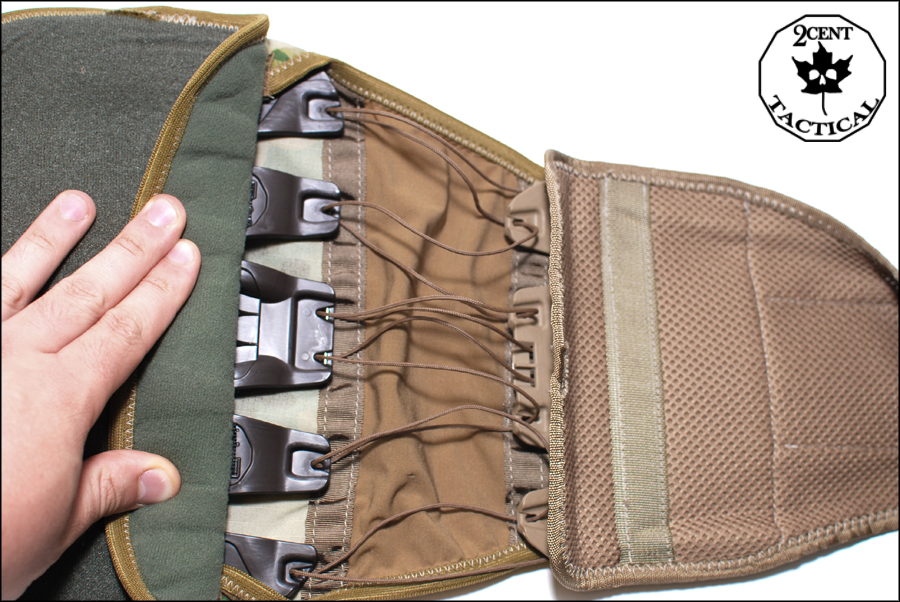 The glue dots between the plastic frame and the side panels has partially come unglued. This is not a huge problem as the frame is sewn in and even with me tugging on the plastic it didn't come out. These look more like something there to make alignment and assembly easier more so then a structural thing. The adjustment draw cord is a combination of rubber plastic and Velcro. The plastic is what the cord loops into and holds the rubber pull ring. The Velcro is attached to the tip of the pull ring to allow you to fasten the cord to the side panels once you tighten it to your desired setting.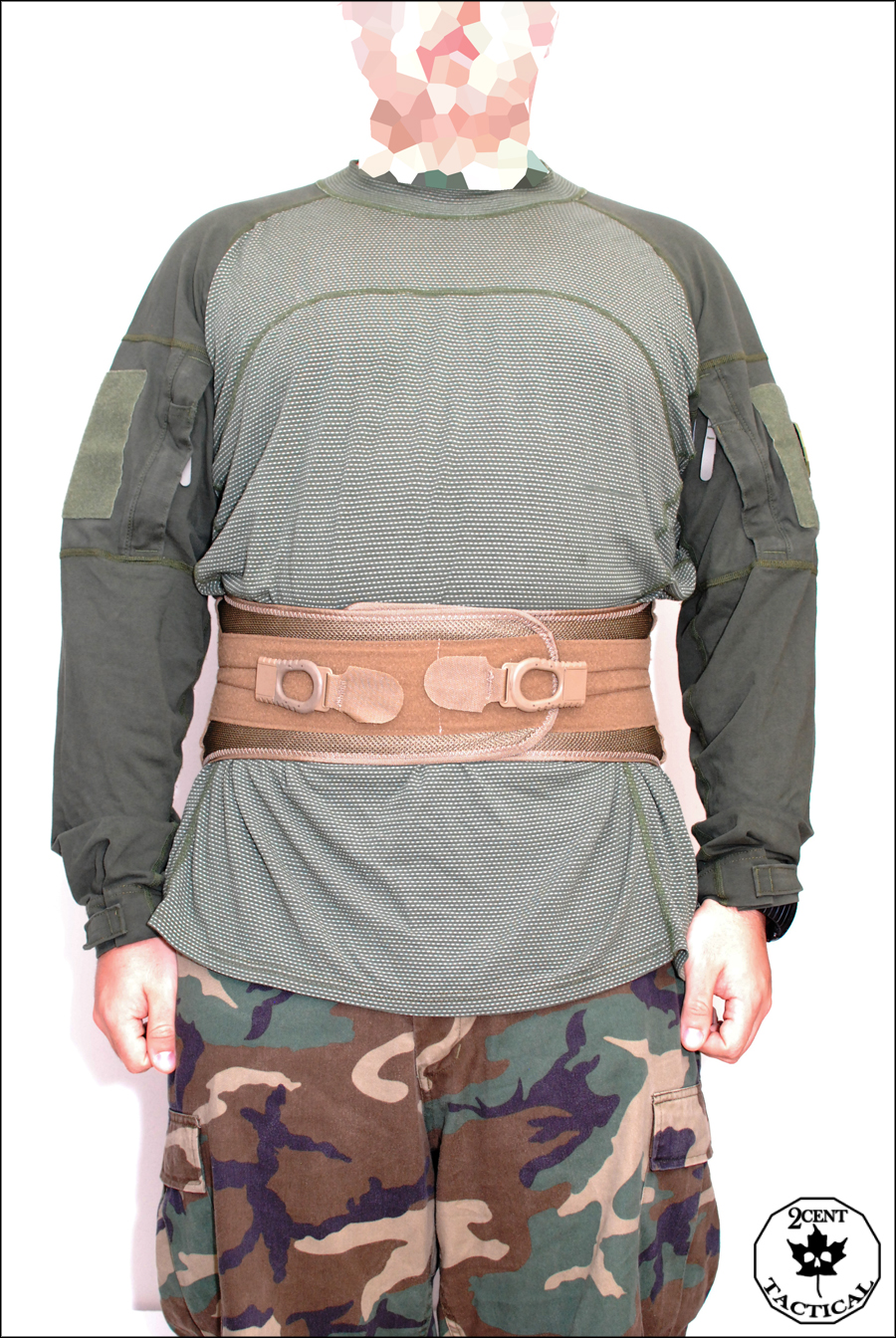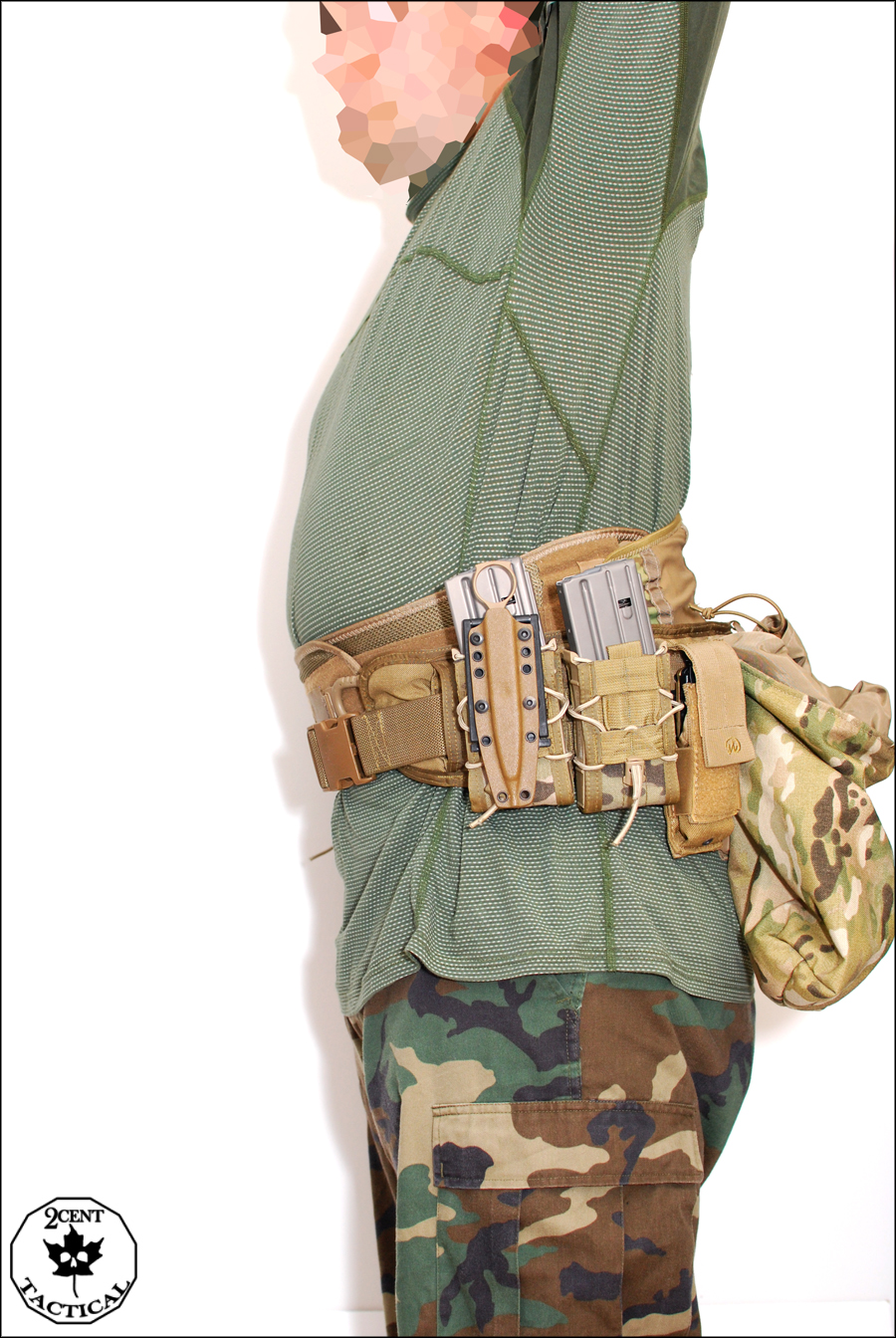 I have been using this device since a bit after the Christmas holidays. I have used the BackJack at the range, with a ruck, with my HSGI belt rig and on its own. The device integrates very well with a Molle belt or pack. It almost instantly helps lower back pains while allowing you to still be able to do the job at hand. It feels a bit odd when wearing it in a vehicle or when you bend over to pick up something off the ground. It does not really restrict your movement but you notice it's there. I have used the BackJack in various shooting positions with no real issues. I would go so far as to say that normally after a hard day my back would feel pretty crappy but the back device allows me to put more of my focus onto the job at hand as opposed to how my spine is doing.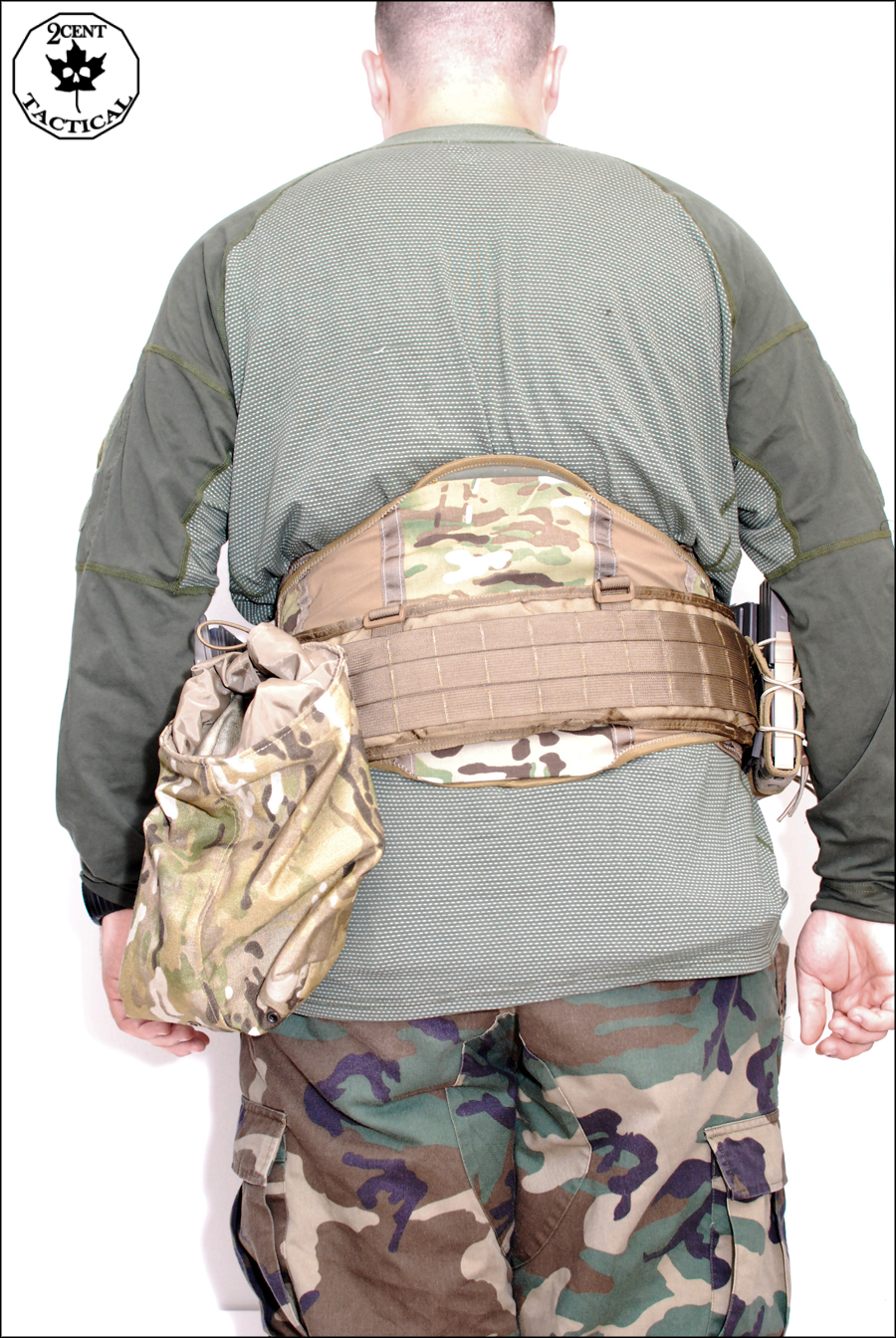 Conclusion
I am most certainly not a physiotherapist or chiropractor. I can't speak to the science of back braces and what makes each one better than the other. I can only speak on my results and how this device worked for me. I can say however that many friends who have back issues tried this device out and were all impressed. The majority of the comments I received on it were that it was comfortable, it worked and that it didn't restrict their movement. The fit and finish of this belt is quite good despite the glue issue. I haven't had any wear issues and have worn this several times a week for the last few months. You can purchase this brace for $194.95 USD and it comes in both Digital Desert and Multicam. If you suffer from back issues or will be carrying heavy loads with the military this is certainly something to look out for as you may be able to stave off a back injury.