Smokin' Sweater Full Zip
http://www.782gear.com/
I ended up winning a Facebook contest before Christmas 2011 on the 782 Gear Facebook page. The contest was for a 40% off card and allowed me to pick up some pretty cool kit. As you may have guessed from my previous review on the Snugpak Sleeka Elite I am a big fan of insulated layers. I don't believe in wearing just one layer when out in the field because you can't regulate for temperature, physical activity or weather conditions. The Smokin' Sweater is a lighter insulated layer meant for higher activity in cold weather. This is also the first set of photographs where I tried using the display mannequin. Its the same height as me but model skinny so if it looks like there is a bit to much slack in the clothes that's why.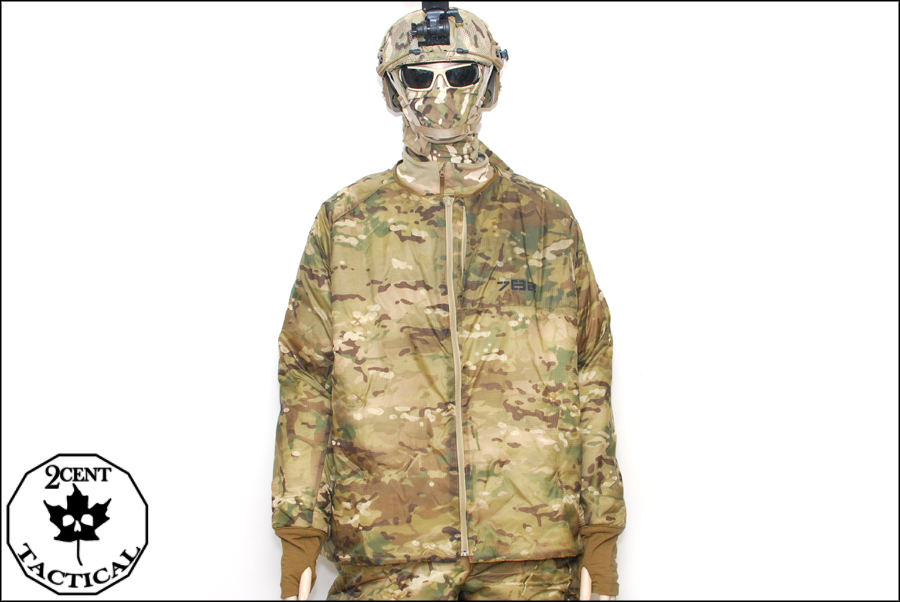 Pro's
-Open armpits to allow you to vent moisture and heat in high activity
-Wrist cuffs with thum bholes stop the sweater from riding up under a jacket
-Zippered front allows easy don and doff of sweater
-Neck cut doesn't provide extra bulk under a hardshell
Con's
-No draw string in the bottom to stop it from moving around
Overview
The Smokin' Sweater is a full zip layer that is reversible. The version I got reverses between coyote brown and Multicam. I picked the Multicam one to be worn in conjunction with my Tru-Spec H2O proof jacket. This way when the temperature drops I can toss on the Smokin' and when it gets wet I can cover it in the Tru-Spec jacket. This jacket is not meant for when the temperature hits the high negatives. The Smokin' is more for the low negatives or when you're engaged in heavy activity.
The exterior of the jacket is made of 1.1oz ripstop nylon. If you have owned a ranger blanket in the past you will be very familiar with the feel of the fabric. The Multicam print on the one side is very good quality and blends well with your other kit. The coyote color is a bit shiny but still looks good with tan or coyote brown kit. The insulation in the Smokin' is 2oz giving the sweater a total weight of 8.8oz/249g which is significantly lighter than that of the Sleeka at 25oz/700g. This means that the Smokin' is more comparable to the Arc'teryx Atom Lt which weighs 11.3oz/320g. The low weight and small size of the Smokin' allows it to pack up small while still providing a good amount of insulation. Compared to a Sleeka I could fit both the Smokin' sweater and chaps that I got in the same or smaller area.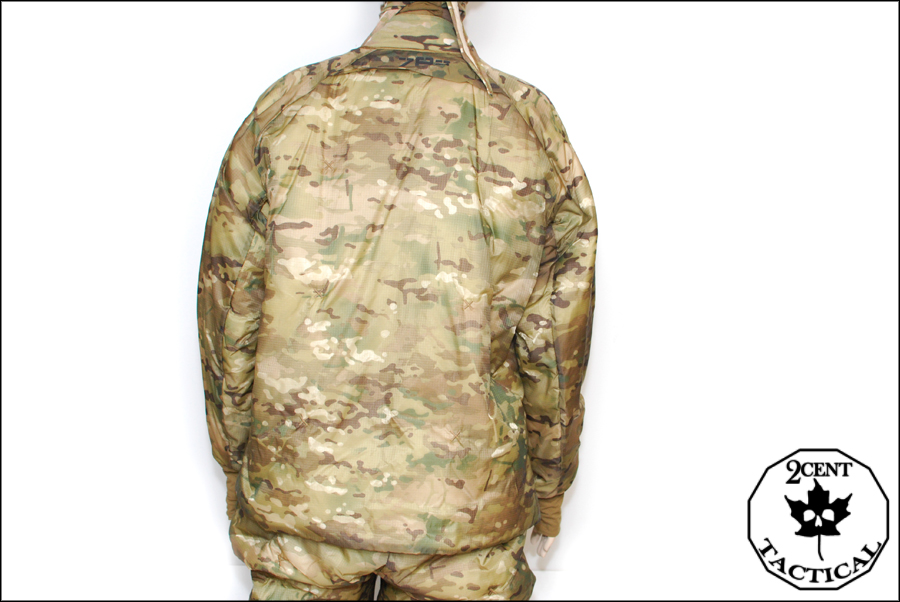 The Smokin' sweater comes in either a full zip or a half zip version. I prefer the full zip variant as it is easier for me to get on and off. The other zipper on the sweater is for the only pocket the sweater has on the chest. This little pocket was handy on a chilly day when I was out in the snow. I put my Zippo hand warmer in this pocket for a little extra warmth. This would also be an ideal place to toss your broken down ration packet to warm it up to eat it if you aren't running a stove. This way you get to at least eat a body temperature ration instead of a frozen one.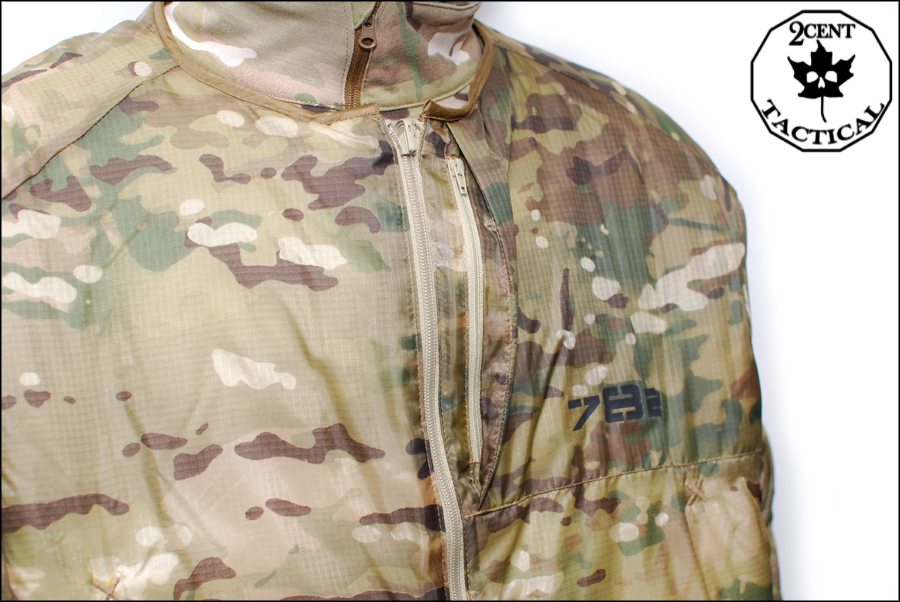 Some people may not be a fan of the open armpits on this sweater. They will complain that the wind will get in there making you cold and how it should have pit zips instead. However I think that it makes perfect sense. When worn alone over your combats (or under depending on your regulations) this sweater allows your body to keep warm but not overheat. In periods of high activity I would unzip my pit zips on most of my other coats. This is one feature my Snugpak Sleeka did not have. It was great for wandering around in the cold but once you started to exert yourself you got soaked which isn't good when trying to keep warm in the cold. With the Smokin' Sweater if the wind becomes a problem you just toss on a hardshell to keep it out.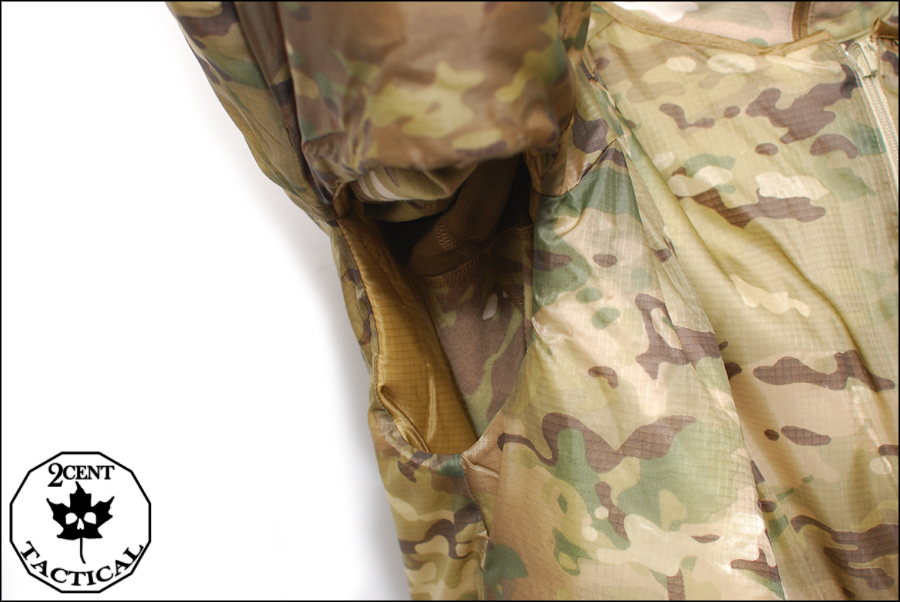 The cuff section of the sweater is a coyote brown color stretch fabric. It has a thumb hole so that you can easily pull your arm through a jacket sleeve without it riding up. It also helps if you use this thumb whole and gloves because it will stop anything from getting up your sleeve. The material is comfortable and the whole is placed properly so it doesn't pull on your thumb.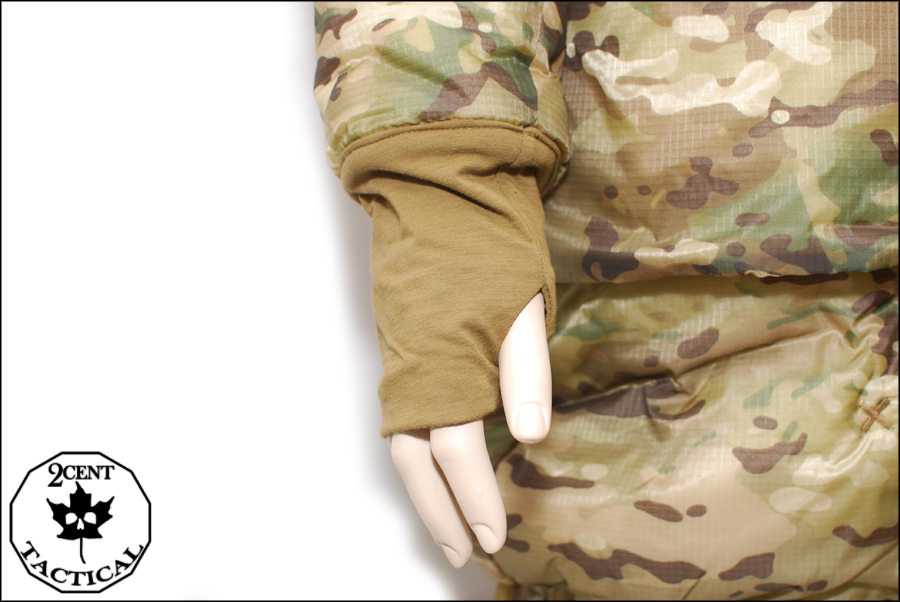 The only issue I have with this sweater is that the bottom of the jacket doesn't have a draw string to keep the wind or snow out. With the design of the cuffs and how they seal to the arm I felt that this was a missing feature. It's not a huge deal but it is something that I have found need for in the past. It would also help it from riding up while wearing the sweater.
Conclusion
The overall thought and design that went into the Smokin' Sweater is very noticeable when you wear it. The fit of the collar and armpit design is a fairly big change from what you normally see in these styles of insulated mid layers. This jacket has made me really interested in their thicker insulated mid layer jacket the Reprieve Jacket. At $148 dollars this jacket packs a lot of value and doesn't fill much room in your pack.